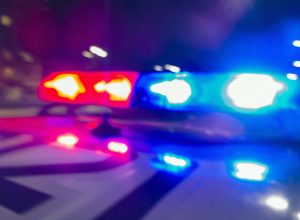 Woman Hurt in Bakersfield Pedestrian Accident on Union Avenue

BAKERSFIELD, CA (May 13, 2021) — A woman was injured in a pedestrian accident on Union Avenue near Belle Terrace Wednesday evening.

According to the California Highway Patrol, the pedestrian crash happened near Golden West Casino on South Union Avenue. Under unknown circumstances, a driver struck the woman around 10:45 p.m.

Shortly after, police officers responded, and paramedics transported the woman to a local hospital. At this time, the crash remains under investigation. However, if anyone has more details on this crash, please contact the CHP.

Pedestrian accidents often occur, but they are also often avoided. You can avoid a pedestrian accident by paying attention to the task at hand. Cross when the roads are clear and drive with your attention to the road at all times. By doing this, you can maximize your safety.
---
For a personal injury law firm that has the qualifications to represent you, turn to The Law Offices of Daniel Kim. We provide pedestrian accident victims with personal legal representation and guidance. Daniel will work with you one-on-one to better understand your circumstances and wishes. We settle lawsuits involving bicycle accidents, pedestrian accidents and wrongful death. There is still time to file a claim. Call (800) 895-7199 to schedule your free consultation. We can also get you a copy of the police report from the accident.