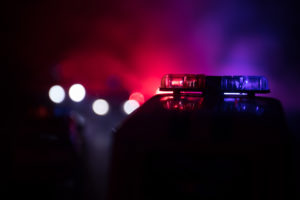 Woman Hurt in Hit-and-Run Pedestrian Accident on Olive Avenue

FRESNO, CA (November 24, 2021) — A woman was injured in a hit-and-run pedestrian accident on Olive Avenue near Lafayette Avenue, Monday night.

According to the California Highway Patrol, the hit-and-run happened around 8:00 p.m. Under unclear circumstances, a driver struck the woman who was attempting to cross Olive Avenue in dark clothing.

Soon after, authorities responded to find the pedestrian with major injuries. At this time, her condition remains unknown. However, anyone with more information on this crash or the hit-and-run driver involved, please call the Fresno Police Department at (559) 621-7000.

Reduce the risk of pedestrian accidents by scanning the road and driving at a safe speed. Pedestrians should also look both ways before crossing. By using marked crosswalks, you can increase your chances of safety.
---
At The Law Offices of Daniel Kim, we prioritize our clients' needs first. Turn to us when seeking legal representation that can get you a substantial settlement from the reckless driver. Allow us to exercise our expertise to compute your losses and damages. We will then work fervently to win you a hefty settlement to move forward in your recovery. Please call (800) 895-7199 for a free case evaluation with Daniel. You could also speak to a local attorney from our Fresno office. In the meantime, we can get you a copy of the police report for the pedestrian accident.