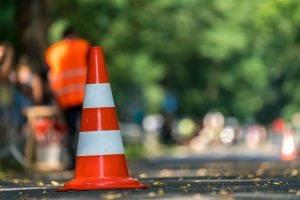 Utility Worker Struck, Injured by Vehicle near Butler Avenue

SOUTHEAST FRESNO, CA (September 2, 2021) — A utility worker was hit and injured by a car near Butler Avenue and Clovis Avenue Tuesday morning.

According to police, the incident happened around 9:00 a.m. For unknown reasons, a driver lost control of a vehicle and clipped a utility worker handling maintenance on a utility box near the intersection.

At some point during the crash, the vehicle also took out a railroad crossing arm. Soon after, paramedics reached the scene and transported the worker to a hospital with a leg injury.

At this time, investigators have not confirmed the ultimate liabilities and circumstances of the accident. Anyone with more information should call the Fresno Police Department.

Pedestrian accidents occur when we speed or fail to pay attention to what lies ahead. When driving, keep your eyes on the road and slow down in areas where people may be crossing. This will keep the road safe for everyone.
---
Look to a personal injury lawyer that has won countless accident lawsuits. At The Law Offices of Daniel Kim, we put your needs first. As a top-rated firm, we can be trusted to manage your case from beginning to end. We work personally with clients to map out the best approach to granting them full compensation. Understanding your needs allows us to offer you personalized care and guidance. Since our firm works on a contingency basis, you will not have to pay a penny upfront until we settle your case. Call (800) 895-7199 to schedule a free consultation. You can contact our Fresno office or any of our California locations. In addition, we can help you get a copy of the police report from the pedestrian accident.