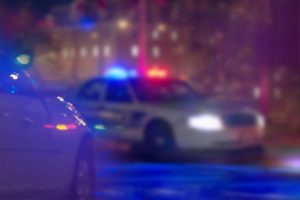 Two Injured after San Diego Hit-and-Run Crash on Fairmount Avenue near 8 Freeway

SAN DIEGO, CA (April 12, 2021) — Two people suffered serious injuries following a hit-and-run on Fairmount Avenue on Friday, April 9.

According to Officer Robert Heims of the San Diego Police Department, at around 10:20 p.m., an unknown vehicle and a 2002 Saturn sedan moved southbound in the 5100 block of Fairmount Avenue. Then the suspect vehicle crashed into the back of Saturn. The impact caused it to rotate 90 degrees and then it was struck by a Nissan Altima.

The Saturn and Nissan traveled into the northbound lanes where a 2014 Toyota Sienna minivan hit the side of the Altima.

The 32-year-old male driver of the Altima had serious back and head injuries. His front passenger also suffered serious back injuries. Heims said all other parties sustained minor injuries.

A description of the suspect's vehicle was not released.

If you ever get involved in a road accident, do not leave the area. Call the authorities and wait for the arrival of the police. By being careful while driving and following traffic rules, you can keep yourself and others safe on the road.
---
If you or a family member is a victim of a car accident injury, contact the Law Offices of Daniel Kim to handle your case. Each of our clients receives personal legal advice tailored to his or her specific case and injuries. Our team will personally work with police reports, insurance claims, medical bills, doctor's appointments, and much more. Our success rate is over 99% so you can be assured that you are in good hands. Call us today at (800) 895-7199 for a free consultation. Click here to request a copy of the police report from your car accident.