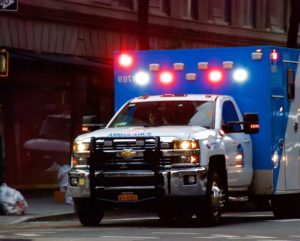 Passing Car Crashes Down Embankment in Sacramento Accident on Capital City Freeway near Arden Way

SACRAMENTO, CA (January 24, 2022) – A single vehicle was involved in an accident on Capital City Freeway on January 20.

According to the California Highway Patrol, the accident happened between Arden Way and El Camino Avenue.

Based on a report, the vehicle was attempting to get around a large truck and another car prior to the crash. Subsequently, as it passed by the car, the driver lost control of the vehicle and crossed three lanes before crashing down an embankment.

The driver was the only person who was in the car. At this time, the victim's condition is unknown.

Also, no further details are currently available. At this point, an investigation into the case is ongoing.

Distractions often cause an accident. Do not fall into such mistakes when driving. However, always stay alert and focus your attention on the road. Above all, always consider the movements of police vehicles in pursuit operations to avoid commotions.
---
If you are hurt in an accident, you can call The Law Offices of Daniel Kim for assistance in filing a case against the party responsible for the incident. Daniel works hard to ensure that victims of personal injury accidents receive the compensation they rightfully deserve. Each of our clients receives personal legal advice that is fit to his or her specific case. We will work with you personally and one-on-one to better understand your situation. Call us today at (800) 895-7199 to schedule your FREE consultation today. In addition, you can also request a copy of the police report here.