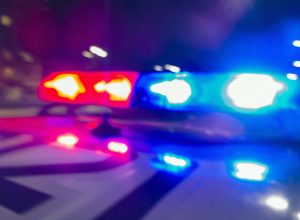 Pedro Santarosa Dies in 2-Vehicle Crash on Highway 29 in Napa

NAPA, CA (May 14, 2021) – Police identified Pedro Santarosa as the victim who died in a crash on Highway 29 on May 7.

According to the California Highway Patrol, the collision happened at Washington Street around 9:00 PM.

Based on a report, Santarosa was driving a 2003 Nissan Altima south on Highway 29 at the time of the crash. Due to unknown reasons, he crossed a double-yellow line into oncoming northbound traffic. Then, a 2011 Honda Pilot struck the passenger's side of his car.

As a result, Pedro Alexis Santarosa died in the incident. Officials identified him as a 24-year-old St. Helena man. The driver of the Honda, 43-year-old Joanne Ruggirello, sustained minor injuries. An ambulance took him to Providence Queen of the Valley Medical Center with his passengers aged 16 and 4. His third passenger, James Coffin, 47, sustained moderate injuries.

At this point, an investigation is ongoing.
---
We would like to express our deepest condolences to the bereaved family and friends of Pedro Santarosa.
---
As a top-rated firm, The Law Offices of Daniel Kim are known for helping families of victims of wrongful deaths recover. Here, we work day and night to help them get what they deserve. Did you lose a loved one in a crash? Our accident attorneys will help you file a case and guide you throughout every step of the process. We strive to understand your unique needs and offer personalized, thoughtful service. Rest assured that our team is 100% dedicated to assisting our clients until they get the justice that they deserve. Call us today at (800) 895-7199 to schedule your free consultation. You can also request a copy of the police report from your accident. With a success rate of over 99%, you can trust your lawsuit with our team.