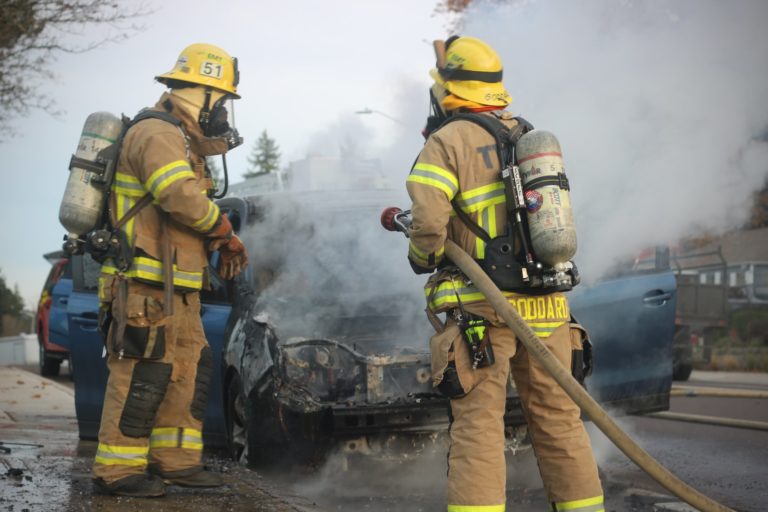 Explosives Found after Fiery Accident on Highway 180 in Fresno

FRESNO, CA (July 9, 2021) – Officers arrested a driver following a fiery accident on Highway 180 on July 5.

According to the California Highway Patrol, the collision happened at the on-ramp near Peach Avenue just after midnight.

Based on reports, a vehicle tried to get onto the highway prior to the crash. At the same time, a Chevy Tahoe was traveling southbound on Peach. Subsequently, the vehicles collided in the lanes, and the Tahoe caught fire.

As a result, the driver of the first vehicle sustained unspecified injuries. Paramedics took the victim to Community Regional Medical Center for treatment.

Investigators said an off-duty officer saw the driver of the Tahoe toss fireworks and a pipe bomb out of the vehicle. Immediately, Fresno's Bomb Disposal Unit crews removed the object from the roadway.

In the end, Fresno police arrested the Tahoe driver for felony charges. At this time, this fiery accident on Highway 180 is still under investigation.

Follow traffic rules and avoid distractions when you are driving. Always stay alert and, above all, consider the movements of other vehicles around you to prevent an accident.
---
If you are injured in an accident, you can call The Law Offices of Daniel Kim for assistance in filing a case to get the compensation that you deserve. Daniel works hard to ensure that victims of personal injury accidents recover from injuries, damage, and other losses. Each of our clients receives personal legal advice tailored to his or her specific case. We will work with you personally and one-on-one to better understand your situation. Call us today at (800) 895-7199 to schedule your FREE consultation today. In addition, you can also request a copy of the police report. With a success rate of over 99%, you can trust your lawsuit with our team.