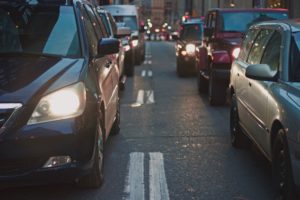 Man Dies in Multi-Car Accident on Riverside Drive

UPDATED POST: Bussie Alton Killed in Car Accident on Riverside Drive near Harvest Drive [Watsonville, CA]

WATSONVILLE, CA (November 30, 2021) — A man died in a multi-car accident on Riverside Drive near Harvest Drive.

According to the California Highway Patrol, the multi-vehicle collision happened around 6:30 a.m. For unknown reasons, a 2006 Toyota Tacoma and a 2019 Ford F-650 towing a utility trailer collided while heading westbound on Riverside Drive. Subsequently, both vehicles overturned, and the utility trailer was dislodged and traveled into the eastbound lanes.

An eastbound 2009 Chevrolet Malibu struck the trailer, causing fatal injuries to the 59-year-old Marina man operating the Chevrolet Malibu.

Following the crash, paramedics tended to the 50-year-old driver of the Toyota and the 30-year-old driver of the Ford, both of whom suffered minor injuries.

And this time, authorities have not released the cause and the victim's name. However, anyone with information should call the CHP at 831-662-0511.
---
We would like to express our deepest thoughts to the family and friends of the victim.
---
If you are ready to recover compensation that you are entitled to, hire The Law Offices of Daniel Kim. We are a top-rated firm with more than 40 awards and honors. We can help you obtain a full recovery and a normal life with our legal representation and support. Daniel will quantify all economic and non-economic damages. Following your legal fight, we'll get you and your family justice and the settlement you deserve. For a no-risk, complimentary consultation, call (800) 895-7199. We can also get you a copy of the police report from the car accident.