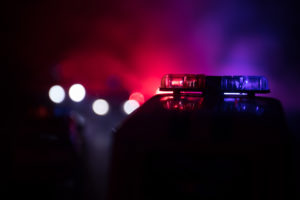 Jesse Cesmat Charged in Hit-and-Run after 3-Car Accident on 15 Freeway near Miramar Way

SCRIPPS RANCH, CA (November 17, 2021) — Jesse Cesmat faces hit-and-run charges following a 3-car accident on the 15 Freeway near Miramar Way.

According to authorities, the incident happened around 4:35 a.m. on the northbound freeway. Upon responding, California Highway Patrol officers found a Chevrolet Camaro, a Pontiac sedan and a white sedan involved in the crash.

As one officer tried reaching into the white sedan to turn off the engine, the driver drove off, dragging the deputy. As a result, the officer suffered moderate injuries in the struggle.

Soon after, authorities arrested 37-year-old Jesse Dylan Cesmat. They booked him into the county jail on suspicion of assault, forcibly resisting a peace officer and hit-and-run causing injury.

If you are ever involved in an accident, do not leave a scene. You can face trouble with the law and end up hurting others. To avoid an accident altogether, drive responsibly and safely.
---
To seek the assistance of an experienced attorney, turn to The Law Offices of Daniel Kim. We settle cases involving car accidents, motorcycle accidents and head injuries. Our firm works on a contingency fee basis, meaning you will not have to pay a fee upfront until we resolve your case. If interested in hiring one of our lawyers to represent you, call (800) 895-7199. We can also get you a copy of the police report from the accident.