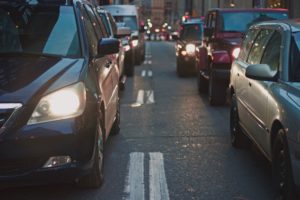 Multi-Vehicle Crash on Highway 101 near Cuesta Ridge in San Luis Obispo

SAN LUIS OBISPO, CA (July 27, 2022) – Police officers recorded injuries in a multi-vehicle crash on southbound Highway 101 on July 26.

According to the California Highway Patrol, the accident happened near the West Cuesta Ridge Trailhead at approximately 10:30 AM.

Based on reports, scanner traffic showed four vehicles collided in the lanes. As of now, the details that led to the pile-up were not immediately available.

As a result, emergency crews reported several injuries, though the extent of those was not clear.

In the end, the crash slowed down traffic on the highway as crews performed rescue operations and removed the cars from the lanes.

At this point, an investigation is ongoing. Also, other details are not yet clear at this time.

Avoid all distractions whenever you are behind the wheel of a vehicle. In addition, be cautious around other vehicles to avoid a multi-vehicle accident. Lastly, always manage your speed and follow road regulations.
---
If you have been injured in a multi-vehicle crash, you can call The Law Offices of Daniel Kim for assistance in filing a case against the party responsible for the incident. Daniel works hard to ensure that victims of personal injury accidents receive the compensation they rightfully deserve. Each of our clients receives personal legal advice tailored to his or her specific case. Our team will work with you personally and one-on-one to better understand your situation. We will win back what was taken from you. Call us today at (800) 895-7199 to schedule your FREE consultation today. You can also request a copy of the police report here. With a success rate of over 99%, you can trust your lawsuit with our team.