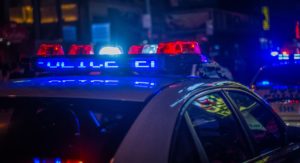 Hit-and-Run Driver Hits 5 Pedestrians, Seriously Hurts Devin Guzman in Hollywood Hills

HOLLYWOOD HILLS, CA (August 18, 2021) – Five people sustained injuries after a hit-and-run on Mulholland Drive Sunday, August 15.

One of the victims, identified as 19-year-old Devin Guzman, is being treated for broken vertebrae.

The incident occurred about 9:00 p.m. Sunday. According to the Los Angeles Fire Department, a vehicle hit Guzman and four other friends in the 7000 block of West Mulholland Drive, not far from the Hollywood Bowl.

However, the driver did not stop to render assistance to the victims and fled the scene.

Of the five victims, a 16-year-old girl and Guzman sustained serious injuries. Currently, Guzman is still being treated at Cedars Sinai. His family set up a GoFundMe account to help cover expenses.

The three others experienced minor injuries, However, they declined hospital treatment, according to the Los Angeles Fire Department.

The car is described as possibly being a white Honda Civic. However, no description of the driver is immediately available.
---
With a success rate of over 99%, The Law Offices of Daniel Kim remain a superior option for car accident victims seeking compensation. We believe every client should receive personal legal advice tailored to his or her specific case. If you are involved in a hit-and-run car accident and need specialized legal care, then let us talk further. Our attorneys will handle everything while you rest and recover. To schedule a free case consultation with Daniel, call (800) 895-7199. You also can request a copy of the police report for your reference. Above all, our team is here for you all the way.