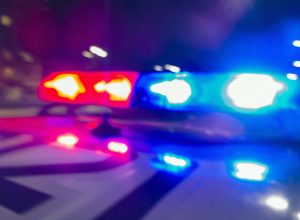 Woman Dies after Running onto Bradshaw Road and Struck by Car, Alberto Vasquez Arrested for DUI

SACRAMENTO, CA (March 14, 2021) – Police arrested Alberto Vasquez for DUI after a fatal accident late Friday evening in Sacramento County.

The accident happened around 11:17 p.m., March 12, on Bradshaw Road near Carmencita Avenue.

Vasquez, a 28-year-old Stockton resident, and his 26-year-old female passenger were in a Ford Escape heading southbound on Bradshaw, passing Carmencita. The two were driving back to Stockton after going to a drive-in movie theater, where both consumed alcohol, officials said.

CHP said the two got into a verbal argument and Vazquez pulled to the right shoulder of Bradshaw Road. When Vazquez stopped, the woman got out of the car and began to run on the shoulder of the roadway.

Vazquez chased after her, but she crossed the southbound lanes of Bradshaw Road. That was when she tripped and fell into the northbound lanes. After falling, a Lexus car was unable to avoid her and hit her.

Sacramento Metro Fire arrived and declared the woman dead at the scene.

Police arrested Vasquez on suspicion of DUI and booked him into the Sacramento County Main Jail.

Investigators later discovered the woman "was a protected party for a restraining order placed on Vazquez."

An investigation is ongoing.
---
We would like to express our deepest condolences to the loved ones and friends of the victim.
---
After a fatal DUI accident, reach out to the Law Offices of Daniel Kim today. We work diligently to help our clients throughout every step of the legal process. Let us help you obtain the justice and maximum compensation you rightfully deserve. For a free consultation, call our offices at (800) 895-7199. Our team can also help you get a copy of the police report from your loved one's accident. With a success rate of over 99%, you are in excellent hands.