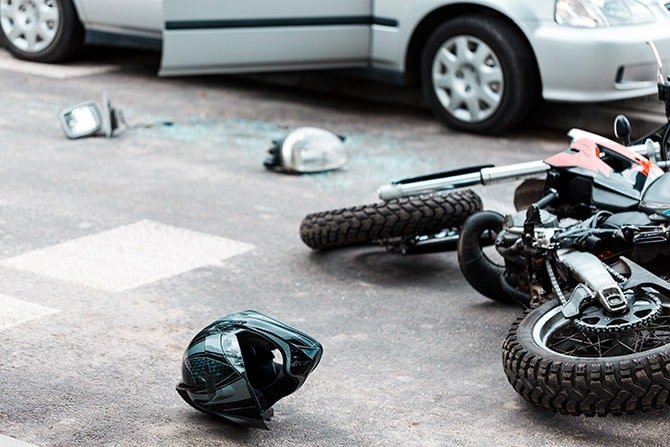 Huntington Beach, aka "Surf City" is a beautiful city located south of Long Beach and North of Newport Beach.
With miles of open road on PCH, it's no wonder that HB attracts many motorcyclists who either live here or just cruise through on a weekend ride.
Unfortunately with all the activity and motorcyclists on the roads, there are tons of accidents and injuries that occur.
If you have been injured in HB while riding a motorcycle then contact us today.
It doesn't matter if you were hit by an uninsured driver, a Postmates delivery car, or somebody backing out of their driveway who hit you, we are here to help.
Why Contact Law Office Of Daniel Kim
If you get injured in a motorcycle crash here in HB then you need to be ready to deal with all the drama.
Of course the most important thing is getting proper medical care and focusing on your health and recovery, but along with that you'll have to worry about dealing with the insurance companies.
There are ways to really choose the right injury lawyer to help you, and you want to be careful about just hiring any law firm here in Orange County.
Daniel Kim and his legal team only deal with motor vehicle accidents, so we are very well versed in the motorcycle laws and legal loopholes here in California.
The Law Offices of Daniel Kim is an aggressive law firm that won't be intimidated by the big insurance companies who want to deny your claim and not pay out any compensation.
Our law firm has over 1000 positive reviews on Yelp, FB, and Google.
The main difference between us and other injury lawyers is that when you call us you'll actually speak to a lawyer, not a paralegal or assistant.
And trust us, this is a Huge difference when you need professional help and answers to your questions.
How Much Is My Motorcycle Settlement Worth
Our clients want to know "how much money can I get", but there is no simple answer.
Every motorcycle accident will be different and every settlement will have a different amount paid out, and each settlement takes a unique amount of time to settle.
A major factor in the amount of compensation you might get will be the injuries you suffered, and of course you not being at fault for the crash.
And then some damages will be much easier to calculate like medical bills, property damage, lost wages, etc.
But things like pain and suffering and emotional damage are more difficult to put a $ amount on.
This type of injury might enable you to get compensation for –
Physical therapy and medical care in the future
Any medications needed for pain
Possible home renovation to accommodate your situation (like wheelchair ramp)
Custom vehicle that is meant for somebody who lost a leg.
And don't forget you could be required to pay taxes on the settlement you receive.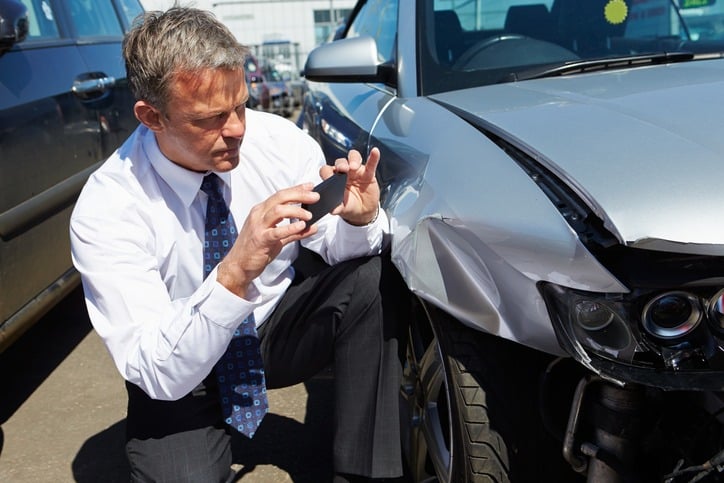 Dealing With The Insurance Companies
Apart from being injured, the worst part of dealing with a motorcycle accident is having to deal with the insurance companies and their adjusters trying to deny your injury claim.
The insurance companies have a process they use to decide who is at fault for an accident, and it gets very complicated trying to figure them out.
You need to remember that insurance companies are in business to take your monthly payment, and they hope you'll never get into an accident.
It's basically like gambling because if too many people got injured and file a claim then the insurance companies would go out of business – we've seen this before with insurance brokers after a national disaster like a Hurricane in Florida.
When you hire Daniel Kim and our legal team you are getting years of experience on your side, and we take the aggravation away from you and we will negotiate and fight with the insurance companies for you.
Whether you have State Farm or Metromile Insurance, we will stand behind you and your family to make sure you get treated fairly and that you get maximum compensation.
Common Causes For HB Motorcycle Accidents
Motorcyclists in Huntington Beach are very passionate about riding but also have an understanding that they are at risk of serious injury if they crash.
The motorcyclists on the streets and freeways are at high risk when an accident occurs.
There are a thousand variables that can cause a motorcycle accident and it can be of help to distinguish some of the most common reasons for these wrecks.
Head on collisions – this is often caused by overly aggressive driving.
Speeding – dangerous speeds are often the reason for high impact wrecks often leading to extensive injuries.
Unsafe lane changes – motorcyclists are hard to see, and when a person driving a car fails to check their blind spots or use a signal, this spells disaster for motorcyclists.
Inexperienced drivers – these drivers are very likely to compromise the safety of motorists and make for unsafe road conditions.
Car doors opening– motorcycles can quickly appear out of nowhere and car owners can open the doors without seeing the motorcyclist approaching.
Driving between two lanes – this is often referred to as lane splitting. This can be a legal maneuver but a very dangerous one at times with high risk.
Hazardous roads – this can include winding roads, sharp turns, debris, potholes, cracks etc.
Driving under the influence – DUI and DWI drivers under the influence of alcohol or drugs can be extremely dangerous and these drivers can face both criminal and civil liability.
Braking to fast – rear-end accidents can happen due to drivers not leaving enough distance between themselves and the vehicle in front of them.
Unfocused driving – not paying attention, listening to music, daydreaming etc. is often disastrous.
Common Injuries From a Motorcycle Accident
It is a reality that riding a motorcycle is extremely dangerous and even if you wear a helmet, there are still plenty of horrible injuries that you need to worry about.
We will also help you understand how to deal with paying your medical bills, and how long your injury settlement might take.
Follow all the motorcycle laws in Huntington Beach, stay alert and aware while on the road.
It is important for riders to understand the universal causes of motorcycle accidents in order to help avoid them.
Below are likely injuries you may deal with –
Bone Fractures – broken bones occur when pressure is put on the bone which results in a crack, break, or shatter. Foot and leg fractures are common as well as broken arms and wrists.
Road rash – this is an injury that happens when a motorcycle rider slides across the pavement. Good leather jacket and pants can definitely help the rider avoid serious road rash, but if you hit the pavement in normal clothes (t-shirt, shorts, etc.) you can expect to suffer from it.
Spinal cord injuries – Injuries in the spine or neck are very serious and can cause paralysis (loss of feeling sensation). Injuries below the neck may have an effect on legs and stomach areas.
Head injury – this is of course the worst nightmare for any motorcyclist (or their family and friends) to deal with. Unfortunately, a head injury is the most common injury from a motorcycle crash and this includes a concussion or even brain damage.
Huntington Beach Motorcycle Accidents 
The state of California is home to the most motorcycle drivers in all of the United States.
So it stands to reason that there are going to be more instances of motorcycle accidents in cities like Huntington Beach compared to other locations where there aren't quite as many motorcycles on the roads at the same time.
Thankfully, the overall instances of injured motorcycle riders have decreased annually ever since 2008, but all the same Orange County still saw 989 motorcycle accidents in 2017.
Injuries And Deaths From Motorcycle Accidents
The overwhelming majority of motorcycle accidents have at least one injury reported, and fatalities are far too common as well.
More than 900 injuries were reported 2017.
The overall rate of fatal motorcycle accidents in Orange County has increased ever since 2008 as the rate of injuries has decreased – with right around 40 people passing away after being involved in a motorcycle accident in 2017.
What % Of These Accident Involved Drugs Or Alcohol
According to the California Office of Traffic Safety, 11% of all motorcycle accidents that involved a fatality or injury were found to be linked to drivers testing positive for some form of drug.
DUI arrests after these kinds of accidents are also up a little more than 30% over the last five years.
What % Of Motorcycle Accidents Involve A Distracted Driver
Driver inattention and distracted driving is a huge problem on California roadways today.
80% of all accidents are found to have been caused at least in part by driver inattention, and 75% of all California drivers report that they use their smart phones and are distracted while driving even though they know
How Many People Own A Motorcycle In California
California has the highest amount of motorcycle registrations in the United States by far, with almost 800,000 motorcycles registered to be operated on the open roads in California as of 2017.
This outpaces the second highest amount of motorcycle registration in Florida by nearly 200,000 motorcycles.
Bad Intersections In Huntington Beach For Motorcycle Accidents
Some of the worst intersection in all of Huntington Beach have a single main road in common, Beach Boulevard, although there are other notoriously dangerous roads in OC.
Beach Boulevard and Warner Avenue, Beach Boulevard and Edinger Avenue, and Beach Boulevard and Heil Avenue are just some of the most dangerous intersections in all of Huntington Beach for motorcycles as well as anyone else behind the wheel of a vehicle.