Even though Uber and Lyft have basically taken over the industry, taxicabs still exist and in some parts of California people use taxis all the time. Therefore, taxicab accidents still occurs.
Most of us just hop into an Uber or taxi and assume we are safe and nothing will happen to us because we are not driving, but this isn't always true.
You should always wear a seat belt in a taxi, and you shouldn't distract the driver with too much conversation as this can cause them to make a mistake and crash.
Getting around town in a cab or getting picked up at the airport can lead to a car accident, so always be aware when you ride around in a taxicab.
If you have been injured while driving a taxi or as a passenger in a taxi, then contact Daniel Kim today for a FREE consultation.
Why Contact Law Offices of Daniel Kim
Daniel Kim is an experienced and compassionate injury lawyer that only cares about helping accident victims.
Daniel Kim has a 99% client satisfaction rating and an A+ rating on the BBB.
The Law Offices of Daniel Kim have recovered hundreds of $ millions for our clients, and we look forward to recovering the next 100 million.
Taxicab accidents can have some pretty serious injuries because a lot of passengers don't use seat belts.
The insurance companies aren't in the business of paying out big $ settlements to injury victims, so once you start dealing with the opposing insurance company you'll realize you are in for a big fight.
Daniel Kim and his legal team won't be intimidated by the insurance companies, and we are not looking for a fast payday, instead we will fight for you to ensure you get maximum compensation for your injuries.
You can contact us 24 hours a day, 7 days a week for a FREE consultation.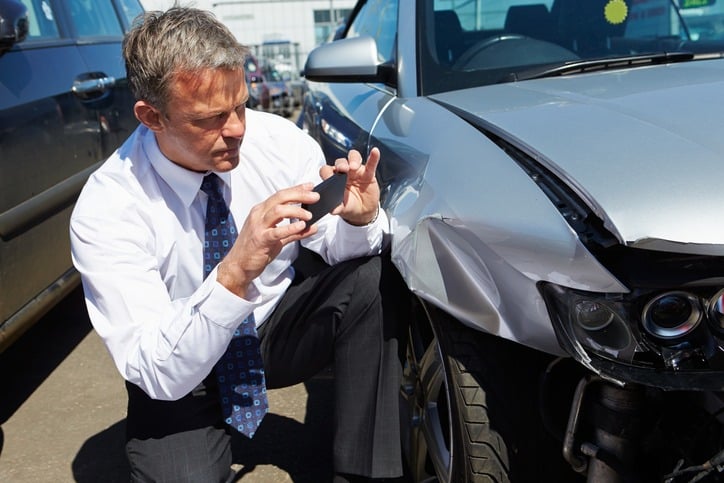 Common Causes For TaxiCab Accidents
Riding in a taxicab is very similar to riding in an Uber or other motor vehicle, and accidents can and do happen when you are least expecting them.
Like other auto accidents, driver error is by far the most common cause of a taxicab accident.
But other things can cause or help contribute to an accident, things like road and weather conditions can make a cab drivers life miserable.
Of course, sometimes a taxi driver could be in a hurry, or having a stressful day and make a bad decision or drive aggressively.
Some of the common causes for taxicab accidents here in California-
Driving aggressively
Eating while driving
Vehicle malfunction
Bad weather conditions
Poor road conditions
How Much Is My Taxi Cab Accident Settlement Worth
There is not a set amount of what an average taxicab $$ settlement is worth, but there are ways to better understand what your settlement is made up of.
Taxicab companies have insurance companies that act just like other insurance companies, meaning that they might try to offer you a quick and low settlement in hopes you'll accept it.
Our main focus is to make sure we help you get proper medical treatment and ensure you recover from your injuries, but we also understand how important it is to get you maximum compensation for the injuries suffered.
Every taxicab accident will be unique and have different details and injuries, and each case will take a unique amount of time to settle with the insurance companies.
A small taxicab accident might settle for just $25,000, but a larger accident with serious injuries could easily end up settling for over a $ million.
If you have been injured in a taxicab accident and have questions about a potential lawsuit then call Daniel Kim.
When you are injured in a taxicab accident you'll want to work with an experienced lawyer like Daniel Kim.
Common Injuries From TaxiCab Accidents
Taxicab accidents are very similar to other motor vehicle accidents in terms of the injuries we see over and over again.
There are many factors in a taxicab accident that can affect what types of injuries you might suffer.
Things like speed, types of vehicles, did air bags deploy, were people wearing a seat belt, etc., will all have an impact on what types of injuries are most likely to happen.
If you or a loved one was injured in a taxicab call Daniel Kim today for a FREE consultation.
Below is a list of the common injuries we see from taxicab accidents.
Head injury or TBI
Neck and back injuries
Whiplash
Amputation
Fatality
Concussion
Taxi Company Liability and Insurance Coverage
Taxi cab companies possess a no-fault insurance coverage.
This simply means that if you are a passenger in a taxicab and are injured as a result of an accident, that the taxi companies insurance must be held responsible for any medical costs and injuries that you suffered.
Most taxicab companies carry a $50,000 no-fault coverage policy, on top of any liability coverage provided by their insurance.
There is so much to know about taxi auto insurance on things like liability insurance, bodily injury, property damage, medical payments, collision damage protection, uninsured or underinsured motorist, etc. etc.  
For more details on taxi insurance check out this website.
TaxiCab Company Accident Stats
Drivers who own their taxis and drive full-time hours are more likely to be law-abiding motorists compared to drivers who lease their taxi cabs from the company.
Part-time drivers have the worst driving record by far among cab drivers. They were 5 times more likely to commit traffic violations compared to full-time cab drivers.
Driving for more than 8 hours a day will dramatically slow down the response time of the drivers.
This is why it's so important for cab companies to actually monitor and discipline their drivers.
Passengers without seatbelts are twice as likely to suffer from a fatal or serious injury compared to those people wearing passengers.
Even though cabs have safety restraints, taxi passengers have much higher injury rates compared to normal car passengers.
The theory is that this happens because taxi cabs have a partition that separates the driver and passengers.
Drivers who text are 20 times more likely to cause an accident than those who aren't driving while distracted.
Not surprising is the fact that part-time drivers have the worst driving record among cab drivers. These drivers are 5 times more likely to commit traffic violations as compared to experienced full-time drivers.
In addition, drivers who their own taxis and work full-time are more likely to follow traffic laws than those drivers who lease a cab.
Statute Of Limitations For Filing an Accident Lawsuit
In California personal injury claims against a taxicab company operator (and drivers) must be filed within 2 years from the date of the taxi ab accident.
The injured plaintiffs are entitled to full and reasonable financial restitution for any and all economic and non-economic losses.
In the end the value of a taxicab accident claim is dependent on several factors like – the severity of the injury, the impact on your daily life, any lost wages and future income lost due to the accident.
What is The Classification of A TaxiCab
Every car accident is different, so an Uber accident is different than a UPS or motorcycle crash.
If you or a loved one was injured in a taxicab accident, then your legal standing might depend on whether you were a 3rd party or just a passenger.
Taxis are referred to as common carriers. Under these laws a common carrier is any conveyance service that is offered to the public as willing to transport any passenger for a set fee (or schedule of arranged fees).
All of this is very important information to know and understand in case you are ever injured in a taxi cab accident, but if you have any questions call Daniel Kim today for a FREE consultation.
Common carriers are different from private carriers that don't offer their service out to the public.
Airplanes, buses, and trains would be examples of other common carriers. One big difference is that taxi cabs don't have a set destination or schedule, but the taxi does meet the basic condition of providing their service to the public for transportation.
In legal terms, being a common carrier makes a significant difference.
Private carriers (under most circumstances) are only required to provide ordinary care for their passengers, which means they need to take the same precautionary measures as a normal safe driver would.
On the other hand common carriers are required to demonstrate the utmost care and caution for their passengers.
This includes doing things like making sure the vehicle is safe and following traffic and safety laws here in California.