Uber Eats is now a name you've probably heard here in Southern California.
This platform was created by Uber to give their huge customer base another option to spend their money on.
The food delivery business has become a big industry as we see companies like Postmates, DoorDash, and others entering the space over the last few years.
Uber Eats basically allows the customer to order food from restaurants that might not offer delivery services themselves, and this way Uber drivers can deliver the food.
Obviously the increase in Uber Eats drivers has created a lot of jobs, but it also has created more and more car accidents and injury victims.
Many of the drivers that work for Uber Eats are in a hurry to deliver the food on time, and this can cause the Uber Eats drivers to drive unsafe.
If you were involved with a car accident with Uber Eats then contact us today.
Why Contact Daniel Kim Law Offices
Daniel Kim has over 1,000 5 Star Reviews from real clients on Yelp, Google and Facebook.
We believe that our clients mean everything, and we are proud of our reputation.
Daniel Kim and his legal team can file a lawsuit for you if you were injured in a car accident that involved Uber Eats.
If you work for Uber Eats as a driver, we can help you protect your legal rights.
Or if you were hit by an Uber Eats driver and you suffered injuries, we can help you also.
Daniel Kim and his accident lawyers have years of experience dealing with these rideshare claims and we know the best ways to get you fairly compensated for your injuries.
Daniel Kim is aggressive and he won't let the Big insurance companies push our clients around – we will fight for you.
We Will Fight For You No Matter What
We also deal with difficult Uber Eats accident cases that go to litigation, and you can rest assured that we will take your case as far as it needs to go.
The Law offices of Daniel Kim offer a zero fee guarantee, which means if we don't win your case then we don't get paid. 
We only get paid if you get paid when we win your case.
Essentially Uber Eats (and their insurance) will pay for your legal bills, medical bills, etc. after your case has settled.
You should not have to pay for your own damages if Uber Eats was somehow liable for them.
If you need a lawyer in Los Angeles for an Uber accident then contact our LA office.
Even if you already have a lawyer, you can call us today for a Free 2nd opinion.
Call our law firm today and get helpful answers to all of your questions.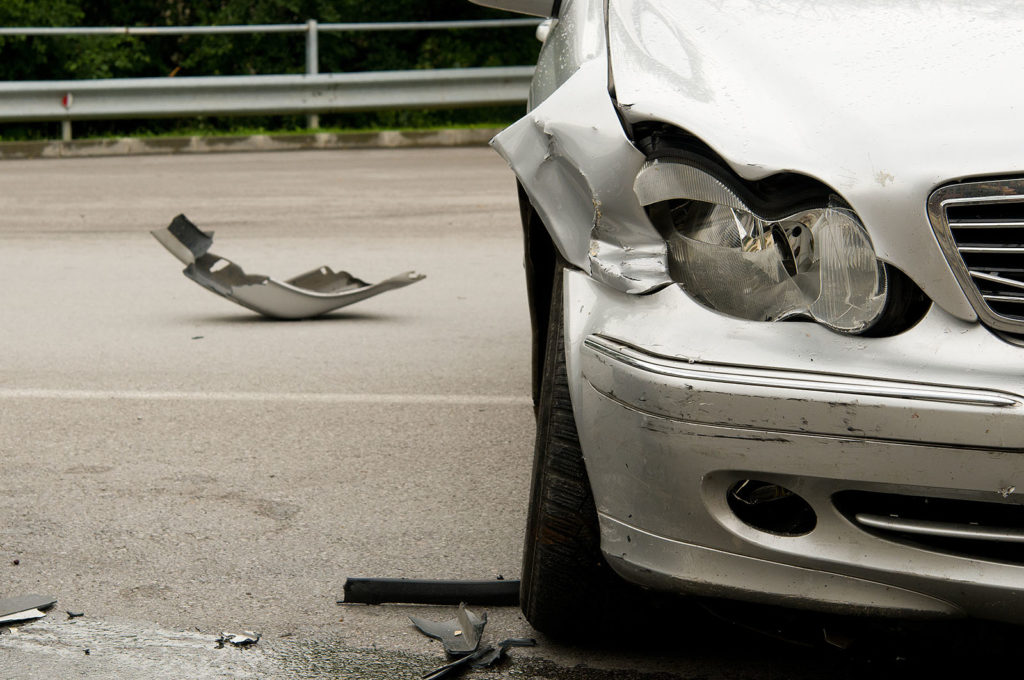 I am an Uber Eats Driver and I Got into an Accident, What Should I Do?
If you work for Uber Eats (as a driver) and you were injured in a car accident you do have legal rights.
As an Uber Eats driver you can potentially sue the other driver if the accident wasn't your fault, and in some cases you can file a claim against Uber Eats.
Uber Eats does have underinsured / uninsured motorist coverage that you can go after if the other driver has an insurance policy that is lacking in coverage to cover your damages.
Of course as a driver for Uber Eats you have coverage, but it gets very complicated – were you driving at the time, had you already picked up the food, etc.
This again is why you want to call Daniel Kim today for a FREE Consultation
Call us at 800-719-9779
If you are ever driving for Uber Eats and get into an accident, try to follow this process:
Call 911 and get the police to document the accident and injuries
Take photos of the accident scene, your injuries, etc.
Get contact info from the witnesses if possible
Seek medical attention ASAP (don't wait, see a doctor)
Contact Daniel Kim Law Office
I Was Hit By an Uber Eats Driver What Should I Do?
If you were injured in a car accident that involved an Uber Eats driver, you need to follow a certain process to protect your legal rights.
The main thing is you need to contact an Uber Eats accident attorney like Daniel Kim, but before that you need to do the following at the scene of the accident:
Document the accident scene with photos
Exchange info with potential witnesses
Go to the doctor or hospital immediately to get checked out
Call Daniel Kim for Free Consultation
If an Uber Eats driver was negligent and crashes into you, then you might be entitled to recover financial compensation from the company.
Maybe the driver was speeding, or maybe he had a suspended license, etc.
Unless you are a lawyer all of this legal stuff gets very complicated and remember the insurance companies don't want to pay out any money.
Don't fight the insurance companies alone, call us today for FREE consultation.
What Accident Insurance Policy Does Uber Eats Have
Uber Eats has an insurance policy that is very similar to Uber.
Depending on what the Uber Eats driver is doing, the insurance policy can change.
If the app is on, but the driver is not actually delivering any food, then he/she is covered up to $50k/$100k/$25k (accident per individual, per accident, and property damage).
If the Uber Eats driver is actually on a job and in the process of delivering the food, then the coverage will increase to the $1 Million policy which can also extend to any third parties involved in the crash.
If you are confused after the accident and you want real answers, contact an Uber Eats injury lawyer.
What Causes Uber Eats Car Accidents
Uber Eats drivers are typically in a hurry to make as many deliveries as possible in the shortest amount of time.
Obviously the more food an Uber Eats driver can deliver then the more tips they can make!
The problem with this is that Uber Eats drivers might drive recklessly or very aggressive as they cruise all over town dropping off food.
Here is a list of common reasons for accidents involving Uber Eats drivers:
Speeding
Distracted driving (texting, looking at map, etc.)
Running red lights and stop signs
Tailgating
Road Rage
Driver fatigue (working too many hours)
All of these reasons can cause an accident (or at least partially cause the wreck), so if you have been injured in a recent Uber Eats accident then contact us today for help.
Just remember that the insurance company does not like paying out money.
For help in Los Angeles with an Uber accident contact us today.
Common Injuries From an Uber Eats Car Accident
So many factors can determine what injuries you might suffer from a Uber Eats car crash.
Of course things like speed, type of car, wearing a seat belt, and more will play a part in how badly somebody gets injured in a car wreck.
If you are driving a Chevy Tahoe at just 5PMH and you are hit by an Uber Eats driver then there is a good chance you won't get seriously hurt.
But if you are driving a 1991 Honda Civic with no airbags and you get hit at say 30 MPH then there is a good chance you could get seriously injured.
An Uber Eats driver not paying attention or driving recklessly could cause injuries like:
Knee and ankle injuries 
Concussion
Back and neck injury
Amputated limbs
Coma
Facial injury
Burns
The bottom line is if you were injured in an Uber Eats accident, then call us today.
Don't wait to see a doctor, don't wait for the insurance company to help you.
If you just wait around for the insurance companies to help you then you'll end up in a bad spot.
Once your medical bills start piling up, and your time off work, rental cars, etc., you'll realize you need to call Daniel Kim today.
How Much is My Uber Eats Accident Claim Worth?
All of our clients want to know how much money they might win in a Uber Eats settlement.
There is no easy way (or one method) to determine exactly what your Uber Eats injury accident claim is going to be worth.
A back and neck injury is going to be compensated differently than a driver who suffered a serious brain injury.
Uber Eats has been sued for many types of compensation if it is shown that their drivers acted in a negligent manner while driving.
Daniel Kim Law Offices will file a personal injury claim that can get you compensation for:
Property damage – damage to vehicle and personal items
Lost wages – for the past and future earnings if you'll miss work due to accident
Medical expenses – physical therapy, hospital, ER, surgery, etc.
Pain and suffering – fear, anxiety, PTSD, stress, etc.
Wrongful death – loss of consortium, funeral bills, loss of inheritance, etc.
Call our law firm today for answers and let us fight Uber Eats insurance for you.
Taking on these giant insurance companies can be stressful.
And if you don't know what you are doing then you'll screw yourself over and get a low settlement.
Daniel Kim will not let the insurance company cheat you, and he won't accept unfair settlements.
Legal Details About Uber Eats Accidents You Need to Know
Being involved in a car accident in Orange County or Los Angeles can make for quite a stressful day.
But when you are injured in a car crash everything gets magnified 10 times.
If you are injured by an Uber Eats driver, or if you are an Uber Eats driver and you get injured, you need to hire an experienced law firm that deals with Uber car accidents.
There is so much to do after the accident.
Like first of all you need to get any evidence from the accident scene itself – photos, police report, witnesses, etc.
Then getting yourself medical treatment immediately can be confusing?
Do you go to an ER, your primary care physician, etc?
Then comes the drama of dealing with your insurance company and Uber Eats insurance.
Once you file a claim then you need to prove the responsible party was at fault and negligent.
California has a 2 year statute of limitations when it comes to filing an Uber Eats car accident lawsuit.
As you can see, filing a lawsuit after an Uber Eats car accident is Overwhelming.
Don't take all that pressure and stress on yourself, Call Daniel Kim right now for help.
Stop, Take a Breath and contact Daniel Kim and his legal team today.