What to Do If You're in an Amazon Car Accident
The way we live today everybody wants everything Right Now. Amazon has employed thousands of drivers that deliver packages, very similar to the post office workers. The drivers are basically independent contractors that are hired by Amazon.
However, the role of the independent contractor has changed a lot since Uber and Lyft stepped onto the scene. The drivers that work for Amazon do have rules they need to follow (even though they are independent contractors). The drivers that work for Amazon deliver products sold by everyday people, and they deliver products from the Amazon marketplace and food from Amazon Fresh.
With an increase in drivers, more accidents are likely to occur. More recently, Amazon itself can be held responsible for personal injuries that their drivers caused
Our car accident lawyers at The Law Offices of Daniel Kim are experienced in negotiating and settling Amazon delivery accidents that involve injuries.
Why Contact an Amazon Car Accident Lawyer?
The Law Offices of Daniel Kim have years of experience dealing with a variety of car accident cases. Our law firm is very aggressive and we won't let the insurance companies take advantage of personal injury victims.
We will fight for you and make sure you get maximum compensation for your injuries. Additionally, we will ensure you get the medical treatment you need.
We work on a contingency basis, offering a no-fee guarantee. This means you don't pay any fees until we win your case.
Contact us for a free case evaluation.
Amazon Delivery Drivers Involved in Car Accidents
Amazon drivers have a major responsibility. Delivering numerous packages on a daily basis, can lead to slipups. Ultimately, this can lead to irresponsible habits.
Amazon is well known for being a data-driven company that checks metrics on its drivers' package delivery time. The company knows exactly when a package is picked up, how long the driver took to deliver the package, and the time of delivery.
Since Amazon promotes same-day delivery and 2-day shipping with their Prime services, it is no surprise that they care a lot about deadlines and being efficient.
Amazon wants to beat competitors, like UPS and FedEx, as the top delivery company. With these goals, comes a lot of pressure on employees and drivers to deliver results.
This pressure may lead to:
Speeding
Run stop signs and red lights
Parking illegally
Driving under the influence of drugs or alcohol
Distracted driving (texting, emailing, google maps)
Tailgating
Not using turn signals
As Amazon grows and continues to hire more employees, car accident statistics will naturally increase. Amazon drivers have been at fault for bicycle accidents, motorcycle accidents, pedestrian accidents, and normal single-car accidents.
Common Injuries From Amazon Car Accidents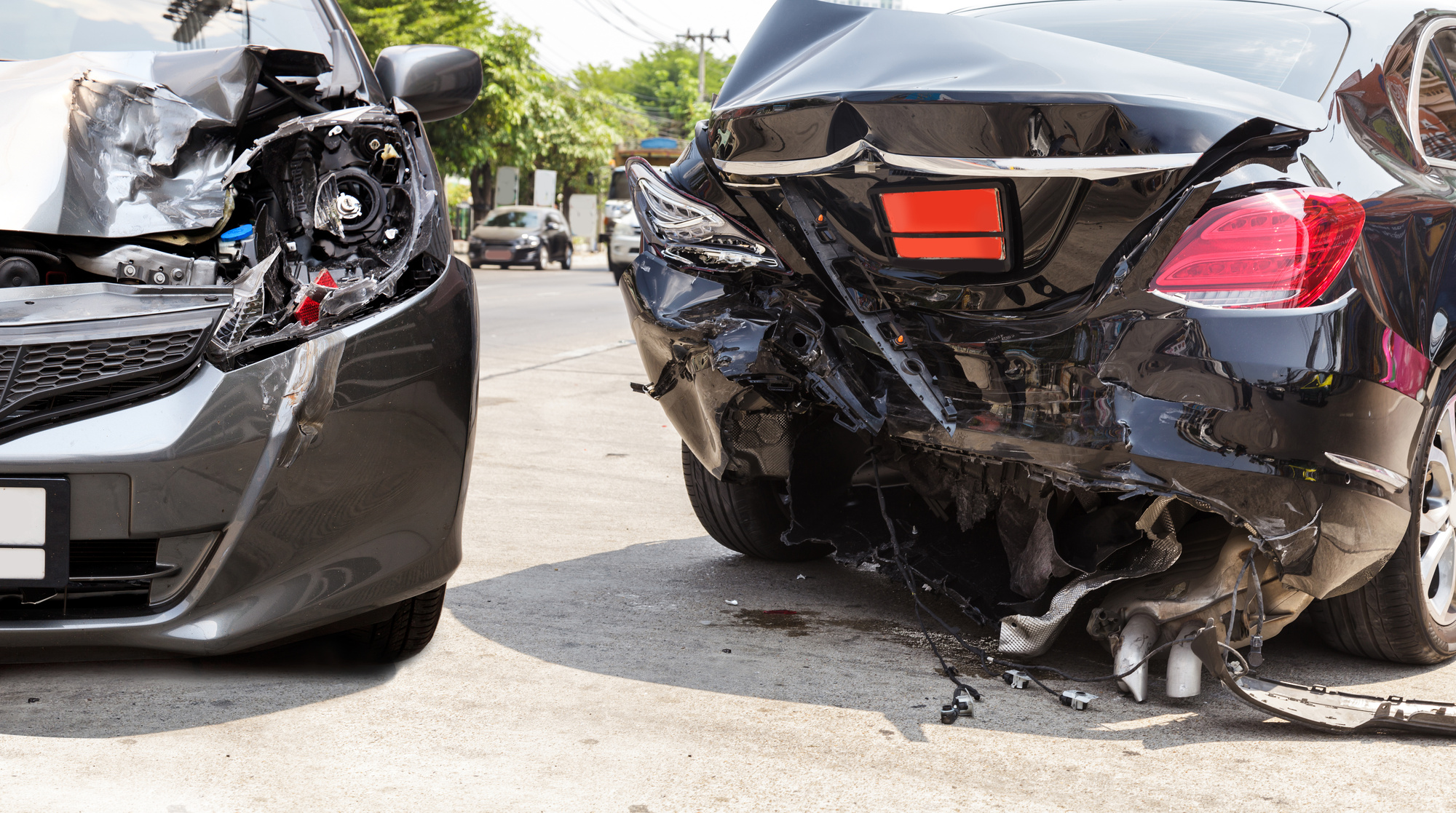 As we see more Amazon delivery drivers on the roads, we are also seeing more people getting injured – major and minor injuries. Typical injuries include:
Getting Compensation From an Amazon Delivery Car Crash
Sadly an accident that involves an Amazon driver can result in major injuries, and if you have suffered injuries we will make sure you get
compensated.
If you or a family member was injured in an Amazon-related car accident, you might be able to have some of your damages covered by the insurance policy at Amazon.
The Law Offices of Daniel Kim have recovered:
Lost wages if you had to miss work, or will miss future work
Property damage for your car and personal items that were lost or destroyed
Medical bills from ER, surgery, physical therapy, and any future medical treatments required
Pain and suffering for any emotional trauma you endured
Evidence You Need for an Amazon Car Accident Claim
If you were hit by a driver working for Amazon, or if you work as an Amazon delivery driver, you need to follow certain procedures after an accident. After an accident, you will need:
Get photos of the accident and damage to your car
Take photos of your injuries
Call the police and obtain the police report (at a later date)
Exchange contact info with witnesses
Get information from Amazon – license, insurance, etc.
Being in a car crash is stressful and it's hard at the moment to concentrate and make good decisions, but it's very important to seek medical attention immediately.
The longer you wait to seek medical help will only hurt your claim later as the insurance companies will then say your injuries weren't that bad, or you got injured in another way.
If you need help getting a copy of the police report, or you need help collecting evidence or dealing with the insurance companies, call us.
Claim Details for an Amazon Car Accident
If you were a victim of a car accident with an Amazon driver, then in California you only have 2 years (from the date of the injury) to file an injury claim against Amazon or the driver.
The statute of limitations is 2 years to ensure that any claims can be handled efficiently while evidence is available, and people still remember details, etc.
If you are not sure how much time you have left to file a claim, or if your current attorney is not experienced in rideshare accidents, then call Daniel Kim today. We will make sure that all the proper paperwork and documents are filed on time. Do not fight the insurance companies alone.
Insurance Policy for Amazon Delivery Drivers
If you've been injured in a car crash involving an Amazon driver, you'll be happy to know that Amazon does have an insurance policy they are required to carry.
This is very important when you file a claim for your injuries and you want to get compensated for your injuries. Amazon does require that their drivers have insurance coverage before they can drive for Amazon.
In addition to this, Amazon offers additional coverage because personal auto insurance policies won't be in effect during a commercial driving accident.
Multi-Million Dollar Policy
Amazon does offer liability coverage for up to $1 Million which covers your damages and any damages for a third party that was injured in
the wreck.
This Million dollar policy is also in place to cover uninsured or even underinsured motorists who are involved in the accident but don't have sufficient insurance.
Along with this coverage, Amazon also has a $50k limit on collision and comprehensive coverage. There are many cases where Amazon can be held liable for what its drivers do.
For example, they might hire drivers with bad driving history, or Amazon didn't screen a driver properly, and sometimes the Amazon drivers are just reckless and negligent.
If you or a loved one has been injured in an accident with an Amazon driver then your best bet is to call us today for a Free
consultation.