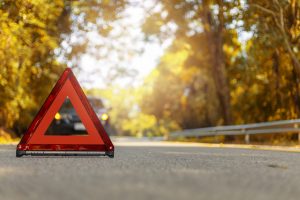 Ulises Valdez Detained for DUI after Striking Bicyclists on High School Road near Gaye Road

SONOMA COUNTY, CA (May 14, 2021) — Ulises Valdez was arrested for DUI after hitting two bicyclists on High School Road near Gaye Road.

According to the California Highway Patrol, the crash happened Wednesday around 6:01 p.m. For DUI reasons, Valdez lost control of his RAM Rebel pickup while truck heading northbound. Subsequently, the Sebastopol man drove into the shoulder at a high speed and struck a 12-year-old bicyclist before hitting a 50-year-old man on a bike. As a result of the impact, the RAM went off the road and struck a tree.

Soon after, paramedics responded and transported the bicyclist and Valdez to Santa Rosa Memorial Hospital with major injuries. During the investigation, police learned that DUI played a role and arrested Valdez shortly after.

If any witnesses have more information on this crash, please contact the Santa Rosa CHP office at 707-588-1400.

DUI plays a factor in many car accidents. To avoid danger and causing harm, never drive while drunk. Since alcohol and drugs can affect our senses and state of mind, it's never worth driving home in this condition.
---
Whether you have been involved in a bicycle accident or a car accident, trust The Law Offices of Daniel Kim to represent you. We will go to great lengths to prove the negligent driver's heedless actions on your behalf. With our extensive experience and resources, we are qualified to guide you in your legal fight. Our firm works on a contingency basis, so no need to pay anything upfront until we settle your case. Call (800) 895-7199 to schedule your free consultation. You can also request a copy of the police report from the accident.