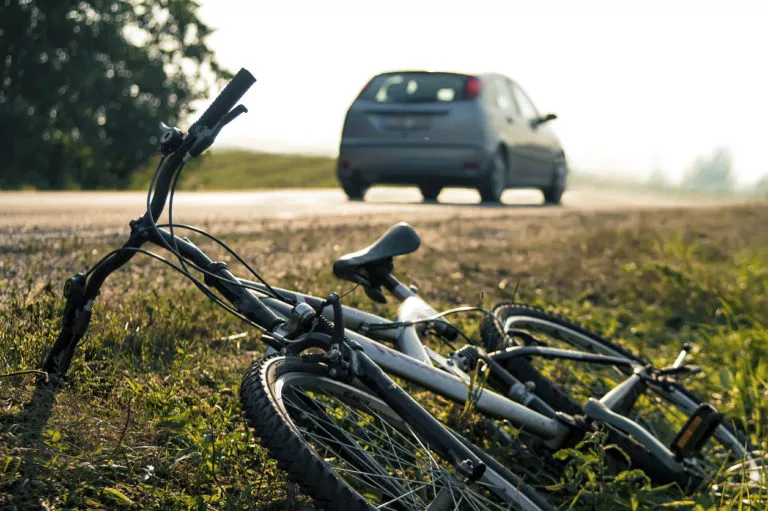 Hit-and-Run Driver Involved in Bicycle Accident on Chester Avenue in Bakersfield

BAKERSFIELD, CA (April 1, 2021) – Paramedics transported one person to the hospital after a bicycle accident on Chester Avenue on March 29.

According to the California Highway Patrol, the collision happened near Belle Avenue.

Based on a report, the victim was riding the bicycle on the road at the time of the crash. Due to unknown reasons, an unidentified vehicle struck the cyclist. However, the driver left the scene without rendering aid to the victim.

As a result, the cyclist suffered moderate to major injuries in the crash. Emergency crews sent the victim to the hospital for treatment.

As of now, no other details are available. In addition, Bakersfield Police are still looking for the hit-and-run driver responsible for this bicycle accident on Chester Avenue.

When driving a bicycle, focusing on the road can keep you from an accident. In addition, always follow speed limits and keep a safe distance from other vehicles. Above all, follow all regulations at all times.
---
Have you been injured in a bicycle accident? We encourage you to seek help from a personal injury lawyer to help you with your recovery expenses. You can call The Law Offices of Daniel Kim for assistance in filing a case against the party responsible for the incident. Daniel works hard to ensure that victims of personal injury accidents receive the compensation they rightfully deserve. Each of our clients receives personal legal advice tailored to his or her specific case. Call us today at (800) 895-7199 to schedule your FREE consultation today. You can also request a copy of the police report here. With a success rate of over 99%, you can trust your lawsuit with our team.