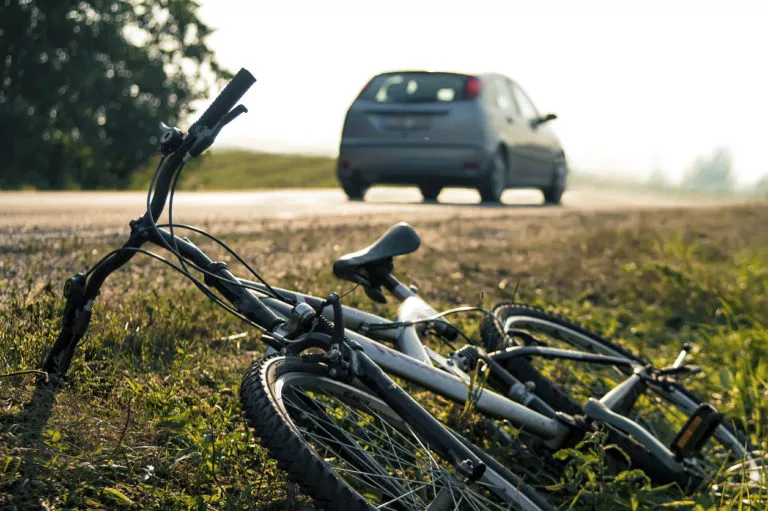 One Seriously Injured in Bicycle Accident on Ingraham Street in San Diego

SAN DIEGO, CA (April 20, 2021) – Police are still looking for the hit-and-run driver involved in a bicycle accident on Ingraham Street on April 19.

According to the California Highway Patrol, the collision happened near Fortuna Avenue at approximately 10:20 PM.

Based on a report, the 39-year-old woman was riding her bicycle southbound on Ingraham at the time of the crash. Due to unknown reasons, a dark, four-door SUV struck her bicycle from behind. The impact ejected the victim from the bicycle and she fell to the ground face down. Subsequently, the vehicle fled the scene.

As a result, the victim suffered life-threatening injuries, including a fractured skull and major brain bleed. Emergency crews transported her to a hospital for treatment.

At this point, an investigation into this bicycle accident on Ingraham Street is ongoing. In addition, officials ask anyone with information about the location of the suspect vehicle to call SDPD's traffic division at 858-495-7805.
Distracted driving often leads to an accident. Do not fall into this mistake when driving. However, always stay alert when driving. Above all, always consider the movements of small vehicles like bicycles and motorcycles around you to prevent an accident.
---
If you were seriously hurt in a bicycle accident, you can call The Law Offices of Daniel Kim for assistance in filing a case against the party responsible for the incident. Daniel works hard to ensure that victims of personal injury accidents receive the compensation they rightfully deserve. Each of our clients receives personal legal advice tailored to his or her specific case. We will work with you personally and one-on-one to better understand your situation. We will win back what was taken from you. Call us today at (800) 895-7199 to schedule your FREE consultation today. You can also request a copy of the police report here. With a success rate of over 99%, you can trust your lawsuit with our team.