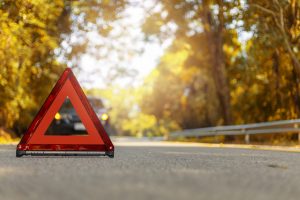 Gregory Schmitz Hurt, Esai Corro Detained in DUI Multi-Car Crash on Big Ranch Road at El Centro Avenue

NAPA, CA (December 22, 2021) — Gregory Schmitz was injured in a DUI multi-car accident on Big Ranch Road at El Centro Avenue on Sunday evening.

According to authorities, the three-vehicle crash happened around 8:42 p.m. For DUI reasons, 33-year-old Esai Jared Corro rear-ended a Toyota Prius driver who was letting a Chevy Silverado reverse out of a driveway. As a result, the Toyota traveled into a ditch while Corro's Jeep Cherokee crashed into the Silverado.

Shortly after, paramedics brought 69-year-old Schmitz — the driver of the Prius — to Providence Queen of the Valley Medical Center with major injuries. Meanwhile, officers booked Corro into the Napa County Jail for DUI. As for the 25-year-old driver of the Chevy, he suffered minor injuries in the accident.

At this time, an investigation into other outstanding details remains. Thus, anyone with information should call the California Highway Patrol.
When tipsy, avoid driving a car and contact a Rideshare service instead. Since driving requires your attention, driving drunk is never the answer.
---
To hire a personal injury lawyer who has comprehensive knowledge of the legal system, turn to The Law Offices of Daniel Kim. Daniel will work with you to understand your situation and needs. From car accidents to pedestrian accidents, we work with a variety of cases and have comprehensive experience in each. To request a complimentary case evaluation, call (800) 895-7199. As you focus on recovering, we will handle everything else. You can also request a copy of the police report from the car accident.