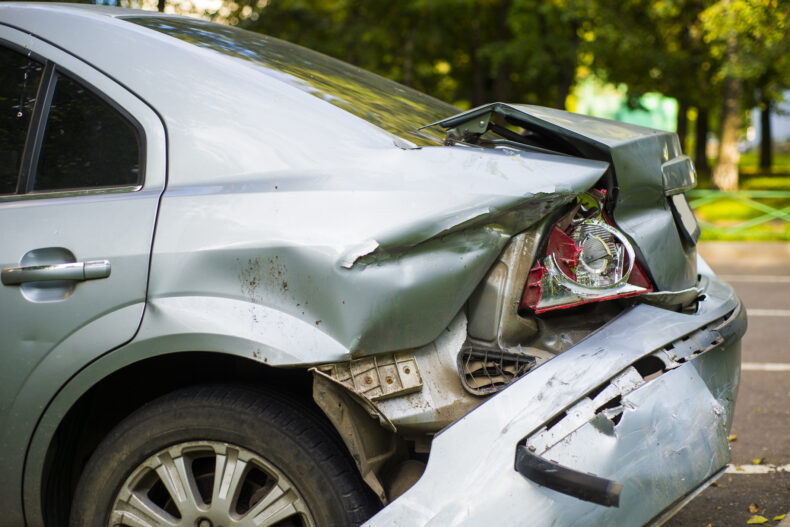 Briggitth Guandique Detained, Woman Hurt in 2-Car Hit-and-Run Crash on Highway 14 near Sand Canyon Road

SANTA CLARITA, CA (April 10, 2023) — Briggitth Guandique faces charges in a 2-car hit-and-run accident on Highway 14 near Sand Canyon Road.

According to California Highway Patrol officials, the two-vehicle crash happened Wednesday. Under unclear circumstances, a 2017 Honda Accord and a 2004 Toyota Camry crashed. The Honda driver, described as a 48-year-old woman, sustained major injuries. Arriving paramedics shuttled her to Henry Mayo Newhall Hospital for treatment.

During the course of their investigation, officers received details from a witness who returned to the scene, saying that a second car was involved. With more details to complement the investigation, officers arrested 22-year-old Guandique, of Palmdale, on suspicion of hit-and-run causing injury. They booked her into the Santa Clarita Valley sheriff's station with a bail set at $50,000.

Leaving the scene of an accident can result in an arrest. Pull over and contact those involved in the event of a crash. A car accident can be stressful; however, accidents do happen. You can avoid an accident altogether by applying safe driving practices such as being vigilant, monitoring your speed and minimizing distractions.
---
The Law Offices of Daniel Kim deals with car accidents, motorcycle collisions and wrongful death. We are competent and more than prepared to represent to you. Let us win you the compensation you need to grieve and mourn your loss. We will help you press forward during your recovery. Hire us to guide you through your legal battle. To schedule a free consultation, call (800) 895-7199. We can discuss some losses that have impacted you greatly.