Newport Beach Injury Lawyer
We all know that living in Newport Beach offers great weather and the beach lifestyle, but with the crowded
roads in Orange County comes a lot of car accidents.
Orange County offers everything a person could want, from sports teams (Angels, Ducks) to live entertainment, and some of the best dining options in California. Many car accidents happen in Newport Beach that entail potentially complicated circumstances like somebody
reversing out of their driveway and hitting you
, or possibly a
teenager learning to drive and colliding with your car or truck.
This article is intended to help any car accident victims here in Newport Beach better understand the process and legal battle that could lie ahead. If you have any questions about a car accident you were injured in please contact us today for a FREE consultation.
Why Contact Law Offices of Daniel Kim
The odds are that either yourself or somebody you know (relative, friend, co-worker, etc.) will be involved in at least one car accident in their lifetime, and it's a good chance injuries will be involved. After you are injured in a car crash life can get pretty stressful as you have to deal with things like missing work, physical pain from being injured, stress of medical bills and insurance companies calling you, etc. etc. Don't try to fight this battle and the insurance companies alone, instead call our injury law firm today for a FREE consultation. Daniel Kim and his legal team have years of experience
helping car accident victims here in Newport Beach
(and all over Orange County) slowly piece there lives back together after being injured. Daniel Kim is a very professional and aggressive lawyer who will not just settle with the insurance companies for an easy payday. Many times insurance companies love to deny a claim outright, or they will try to minimize your injuries and lower the potential settlement amount.
Don't get caught in this mess alone.
Below are some main factors that make Daniel Kim a very unique lawyer –
.
How Much is My Car Accident Settlement Worth
We understand that once you are injured in a Newport Beach car accident and the bills start piling up your main concern
might be getting money.
Daniel Kim and his staff will fight for you to ensure you
get the maximum compensation available
, but we will always make sure that you can focus on your health and recovery. There are so many factors that go into a car accident settlement and that is why it's wise to hire Daniel Kim to make sure you are getting the best representation available in Newport Beach. The main purpose of an insurance company is to collect your monthly premium and hope you never need to file an injury claim. Obviously if every customer of say Farmers insurance filed an accident claim this year then Farmers would be in trouble (we've
seen insurance companies go out of business
after a natural disaster and 1000's of claims being filed). Our
Orange County personal injury law firm
will work your case from day one (when you call us) all the way until the end when you get paid for your injuries.
Below is a list of some of the areas that will affect your potential compensation for the injuries you suffered.
.
What To Do After Car Accident in Newport Beach
Being prepared will definitely make it easier to react in the event you are injured in a car crash here in Newport Beach. After a car accident it can seem like time stands still (especially if you are injured) and it's hard to think clearly. This is why it's so important to always carry a drivers license on you, even if you are just a
passenger in an Uber crash
you want people to be able to identify you in case of emergency.
Here is a short list of what to do after a car accident –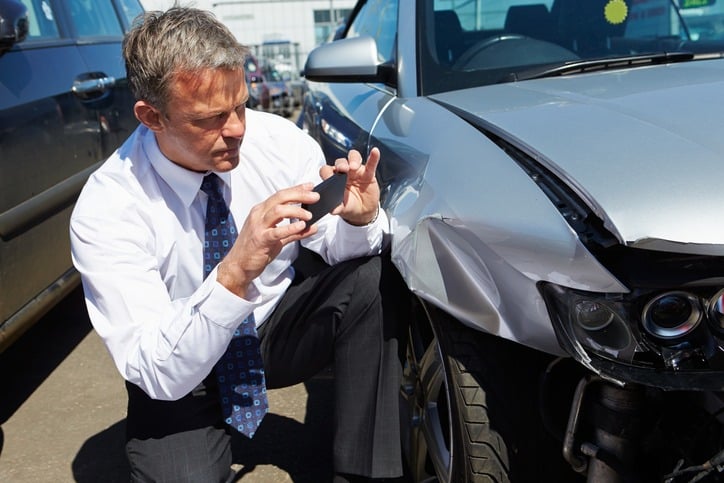 Causes For Car Accidents In Newport Beach
There are many reasons why car accidents in Newport Beach occur. The law offices of Daniel Kim have seen many of these cases over the years. Many accidents are caused by drivers, which means the accidents could have been avoided. Car accidents can often lead to several unwanted consequences, including permanent injuries and loss of earnings. It can cause stress in one's life and be very disruptive. Always protect your legal rights and contact a car accident lawyer for help when you are
dealing with insurance companies.
Our clients who were injured in a car crash just want answers and advice.
Here are some common reasons for car crashes in Newport Beach –
Common Injuries From a Car Accident
All car accidents in Newport Beach happen for a variety of reasons and many different types of injuries can occur. There are so many factors that can impact
what injuries you suffer in a crash.
Things like how fast cars were traveling, type of car (SUV vs Mini Cooper), airbags deployed, passengers wearing seatbelts, etc. According to the (
CDC
) Centers for Disease and Control Prevention motor vehicles are one of the leading causes of injury in the U.S. Millions of Americans go to the emergency room due to car crash injuries every single year. Depending on the severity of these injuries some will also be hospitalized.
Ideally you want to go from the scene of the accident to the ER or doctor in order to prove your injuries.
The longer you delay necessary treatment, the more likely the
defendant's insurance company will argue
that your injuries were not serious (or possibly related to another accident). Ultimately the severity of your injuries (along with other factors) will play a major role in your settlement so call Daniel Kim today for a Free phone consultation.
Injuries we see every day from car accidents in Newport Beach:
Newport Beach Car Accident Statistics
Statistics show that the state of
California is one of the most dangerous
states in the US for motorists as well as cyclists and pedestrians, representing 11% of all automobile related fatalities throughout America today. Newport Beach also happens to be in the second most dangerous county in the state of California as far as automotive accidents are concerned, with Orange County trailing LA County by a few thousand accidents each year. In 2017 as a whole, Orange County
saw 23,103 automobile related accidents
.
Injuries From Car Accidents In Newport Beach
Nearly 80% of all automobile accidents in Newport Beach involve some sort of injury that is reported, though thankfully overwhelming majority of these injuries do not result in fatalities. Accidents are up throughout the state of California by 23.5% over the past six years, however, so it's likely that things are only going to get worse moving forward.
Accident Involved Drugs Or Alcohol?
California drivers that have been involved in an accident are found to have consumed some type of drug before sliding behind the wheel and 11% of these accidents. Alcohol related accidents in the state of California are also on the rise, with a jump of nearly 24% over the past five years.
Car accidents Involved A Distracted Driver
Distracted driving is one of the leading causes of accidents not only in Newport Beach but throughout the rest of California and the rest of the country, for that matter. 80% of all automobile related accidents in the state of California can be attributed to some sort of driver inattention with 75% of California drivers reporting that they use their phone while driving even though they know it is against the law to do so.
Dangerous intersections in Newport Beach
The intersection of Newport Boulevard and 19th St. is one of the most dangerous intersections in all of Newport Beach as well as one of the most
dangerous intersections in all of Orange County,
for that matter. Newport Boulevard and Broadway is another seriously dangerous intersection in this community, with Victoria Street and Valley Road being another intersection that you'll want to drive very defensively at as well.
How many people in California own a car?
In the year 2017 there were just over 14.7 million automobiles registered to drivers in the state of California. There are more motorists here in California than almost anywhere else in the nation.