Fresno Car Accident Lawyer


At Car Accident Lawyer Daniel Kim, we understand how difficult it is to recover compensation from a liable party's insurance company. The physical, emotional, and financial strains forced on injured victims after an accident is unjust. This is why Fresno car accident lawyer, Daniel Kim, and his legal team work tirelessly to defend accident victims' rights. As one of the top-rated car accident law firms in California, we are confident we can obtain a fair settlement for every case we take on.

Our law firm understands that injured victims of serious accidents need to know how they're going to pay their bills and how their rights are protected or have a wrong corrected. If you or a loved one were injured in an auto accident due to someone else's negligence, contact us to receive a free consultation with one of our Fresno car accident lawyers to discuss your case.
CALL NOW
---
---
Why Hire Daniel Kim As Your Fresno Car Accident Lawyer?
As the leading Fresno car accident attorney, Daniel Kim, has been serving the community for years. At our personal injury law firm, our car accident lawyers put our clients first by ensuring that they receive the best medical treatment in the area. This allows them to recuperate back to a healthy, pre-accident state. While accident victims focus on getting better, our law office puts in the hours to build a winning personal injury case. The dedication and proven methods that our car accident lawyers provide have contributed to the firm's continuous growth.
The Fresno car accident lawyers at the firm are expert negotiators and litigators who have recovered over $300 million in financial restitution for previous clients. Our law offices have conquered countless feats, obtaining fair compensation for accident victims involved in traffic collisions and other personal injury cases.
With a 99% success rate, our firm has been recognized by our peers as one of the leading law firms in California. Our personal injury lawyers have been recognized by The National Trial Lawyers, The National Academy of Personal Injury Attorneys, and other distinguished trial lawyer associations.
Our Fresno car accident attorneys understand how tormenting an auto accident is, which is why we approach every auto accident case empathetically, attentively, and with sincere compassion. To learn more about Car Accident Lawyer Daniel Kim, please contact our Fresno law offices today. We offer a no-risk, free consultation.
Do I Need to Hire a Fresno Car Accident Attorney?
In order to strengthen the odds of obtaining a maximum personal injury settlement, yes, it's necessary to work with a car accident lawyer.
After being injured in an auto accident, it's imperative to speak with an experienced Fresno car accident attorney as soon as possible. Seeking legal guidance early protects car accident victims from being misled into signing away their rights to an insurance company. The first offer presented by insurers may appear generous. However, in actuality, victims are being significantly shortchanged. Without the right experience, it is difficult to confidentially determine what is or is not full and fair compensation for an automobile accident.
A car accident lawyer relieves victims of the stress and complexities of the claims process. During the free consultation, a personal injury attorney will review the details and provide an accurate estimate of how much the auto accident claim is worth. Each accident victim is entitled to a fair settlement, and that's exactly what Car Accident Lawyer Daniel Kim can provide. Other benefits that come with working with our Fresno car accident lawyers include the following:
Assistance with rental cars and retrieving vehicles from the tow-yard
Property damage, like car repairs or replacement
Reimbursement for any out-of-pocket expenses
Help with medical treatment scheduling and keeping a record of each treatment
File personal injury claims against the other party
Provide an accurate assessment of how much the auto accident is worth
Representation during negotiation meetings, litigations, or at the trial
One of the greatest benefits a car accident attorney can provide is experience. After an auto accident, knowledge of CA traffic laws will help when pursuing fair financial compensation. There are important deadlines that must be met when filing a personal injury claim with the other party's insurance company. For example, in California's "statute of limitations," individuals are given a 2-year window from the date of the auto accident to pursue compensation. Once that time frame expires, legal action can no longer be taken. By working with personal injury lawyers after a traffic collision, important deadlines like this will not be overlooked.
How Much Is My Car Accident Claim Worth?
Every auto accident is unique. Whether a negligent driver was going beyond the speed limit or a drunk driver wasn't adhering to traffic signals, a number of factors can contribute to car crashes.  Therefore, there is not an exact answer to how much each motor vehicle collision is worth. However, a personal injury attorney can typically provide an estimate once all of the facts have been established. The Fresno car accident attorneys at our firm have been successful in recovering losses in the following areas:
Current medical bills
Future medical expenses for rehabilitation
Motor vehicle damage
Lost wages
Loss of future earning potential
Non-economic damages can also be reimbursed from an insurance company. These types of intangible losses do not have an exact price amount associated with them, but they do qualify for compensation. This includes PTSD, reduced quality of life, as well as mental pain and suffering.
The value of traffic collision claims will be dependent on how serious the motor vehicle accident was. Ultimately, the purpose of recovering damages is to compensate victims for the losses they endured.
What Are the Most Common Causes of Car Accidents?
Highways are typically where most accidents take place. However, car accidents occur for a number of reasons and involve a variety of vehicles. From truck accidents to motorcycle accidents to pedestrian accidents, the contributing factors of Fresno car accidents include:
Speeding
Driving while intoxicated
Drowsy driving
Distracted driving
Disobeying road safety rules
Making illegal turns
Aggressive driving
Not yielding
Allow our car accident attorneys to address any questions or concerns that may arise regarding your auto accident. Schedule a free consultation today to get started.
Who Is Liable for a Car Accident?
To be liable in a car accident is to be held legally responsible for causing an auto accident, as well as personal injuries to another party. If found liable, the consequences can result in paying out compensation to the other party or jail time.  Not following traffic signals or exceeding the speed limit driving can all lead to an auto accident. However, in order for a personal injury case to be successful, liability must be proven. Without the right representation from a car accident attorney, this can be difficult.
At Car Accident Lawyer Daniel Kim, our Fresno car accident attorneys have the resources to conduct a personal investigation, which will either complement or cover any missing bases from the auto accident investigation the authorities may have already conducted. In order to take on an insurance company, the case needs to be handled very thoroughly. Our car accident lawyers will compile evidence consisting of witness testimonies, video surveillance from the accident, statements from expert consultants, and any other supporting information.
In the event that the plaintiff (individual filing the claim) also took part in causing the car wreck, a monetary award can still be received. However, the compensation will be reduced. California's comparative negligence laws allocate fault in terms of percentages. Depending on how much fault each party contributed to the accident will determine the percentage they will owe. For example, a jury may find that plaintiff was 20% at fault for driving above the speed limit, making the new amount only 80% of what the total would have been in damages. A personal injury attorney who has been practicing law for a good amount of time will be equipped to handle this type of case and negotiate the best option.
What Should I Do After an Auto Accident in Fresno, CA?
Regardless of a victim's innocence in a Fresno car accident, the legal system requires that certain measures be taken. Our car accident attorneys recommend the following steps after being involved in an auto collision:
Do not leave the accident scene. Otherwise, a hit and run may be filed against the victim. Instead, contact the California Highway Patrol (CHP), and request police presence immediately. It's beneficial to have the authorities present after automobile accidents because they calm the scene and can also provide medical attention. 
Never admit fault. Even a simple "sorry" can be interpreted as an omission of fault. Ideally, it's best to say less until a meeting with a Fresno car accident attorney has been completed.
Begin compiling evidence from the auto accident. Take photos and videos of the accident scene, visible injuries, as well as any other relevant visuals. Additionally, collect the name, phone number, and insurance information from anyone else involved in the crash.
Contact a Fresno personal injury attorney as soon as possible. Early legal coaching prevents victims from being taken advantage of by the other party's insurance. Additionally, victims only have 2-years from the date of the auto accident to file a claim per CA's statute of limitations. Therefore, time is of the essence. The auto accident attorneys at The Law Offices of Daniel Kim can clarify these details and more during the free case assessment.
What Should I Do After a Hit-and-Run?
First, contact the police right away. Law enforcement's investigation into the hit-and-run will be the best way to locate the guilty party. Therefore, it's imperative that the authorities immediately arrive at the scene. Drunk drivers and individuals who do not have a license are commonly known to be the cause of motor vehicle crashes. 
While waiting, write down and summarize what happened from the auto accident. Taking note of what can be recalled, like the motorist's appearance, the make/type/color of the vehicle, or which direction the car retreated will help the police with their investigation. It will also assist your car accident attorneys to strengthen the personal injury claim.
Do not attempt to chase the fleeing motorist, as this will create greater conflict and endanger more people. Instead, document the scene and take statements from witnesses. Once the liable party is located, a claim can be pursued. A car accident attorney can assist to ensure victims are properly compensated by the guilty party's insurance. However, if the driver cannot be identified, a car accident lawyer can still assist in obtaining compensation from the victim's personal auto insurance.
What Are the Types of Car Accident Injuries?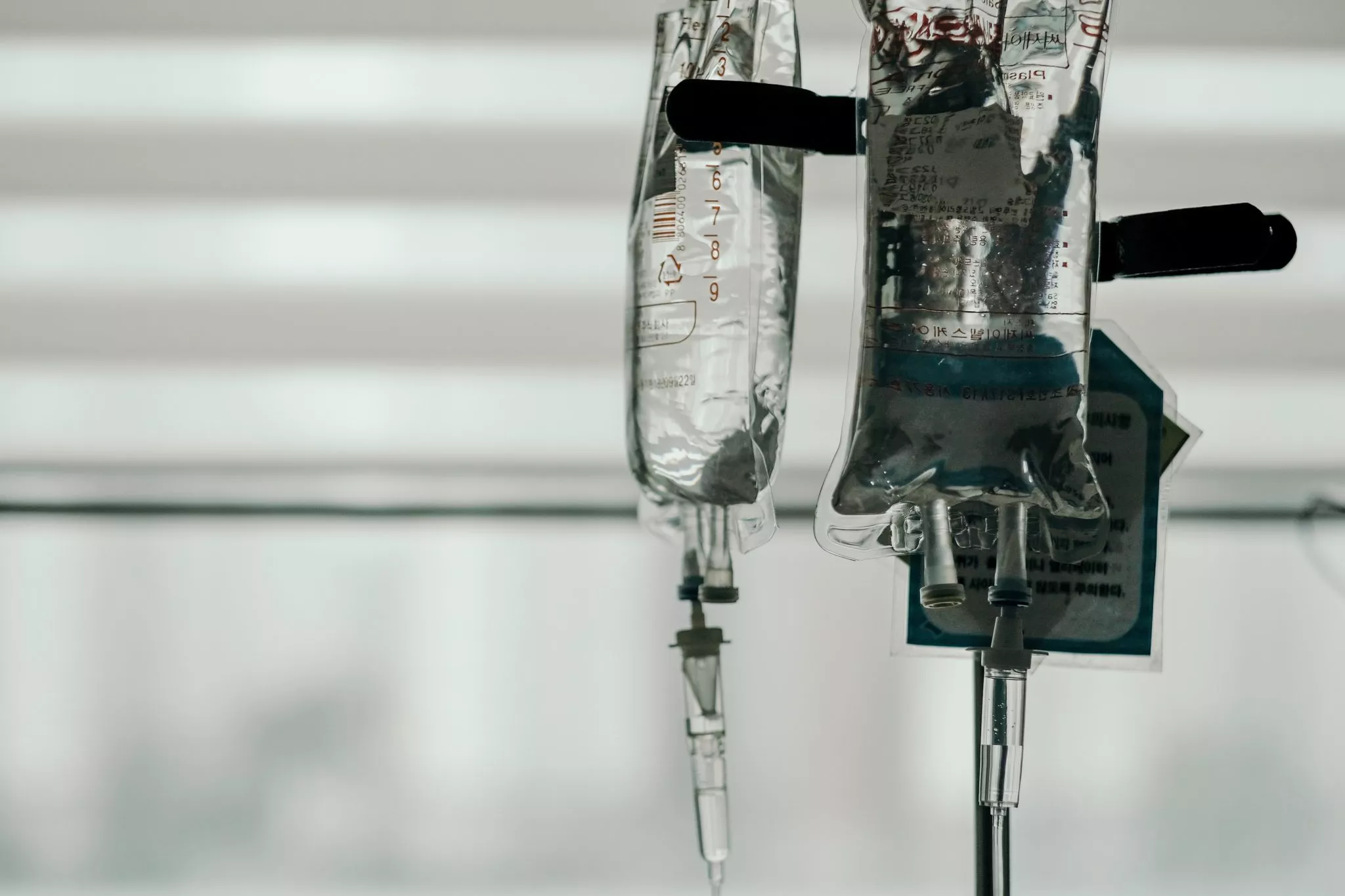 Car accidents can result in minor injuries to serious injuries and even be life-altering, affecting various areas of the body. Regardless of the apparent severity following an auto accident, always seek immediate medical attention. The most common types of injuries suffered by victims include:
Traumatic Brain Injury – Also referred to as TBI, auto accidents are the leading cause of brain damage.
Spinal Cord Injuries – Similar to a brain injury, damage to the spine can create a long-term disability and result in paralysis, which is the loss of muscle function.
Back Injuries – Similar to the spine, the back provides support to the rest of the body, so when it is harmed in an accident, disabilities can be long-lasting.
Neck Injuries – Typically resulting from whiplash, this is a soft tissue injury that affects muscles, ligaments, and tendons.
Burns/Scarring/Disfigurement – Serious damage to the skin may require surgery and still leave permanent scars.
Internal Injuries – Not apparent like external injuries, but this can still be just as fatal. Internal bleeding must be treated immediately. However, victims do not often realize they are injured.
Breaks and Fractures – Any area in the body is susceptible to broken bones and the severity will vary depending on the collision.
Amputation – This occurs when the limbs are either severed in the crash or must be surgically removed due to injury complications.
Wrongful Death – Death resulting from a fatal injury is the most serious outcome. The surviving family members may seek monetary compensation from the liable party.
Fresno Car Accident Statistics
Auto accidents involving passanger vehicles, large commercial trucks, motorcycles, bicycles, and pedestrians are one of the leading causes of preventable deaths in the United States, as well as in Fresno, CA. 
It is estimated that more than 32,000 people are killed and 2 million are injured each year in the US from motor vehicle-related accidents. Additionally, 1 in 3 car accident deaths are directly tied to drunk driving or speeding. 
Some 2019 statistics include the following data for Fresno County:
Fatal car accidents – 45

Vehicles involved in fatal accidents – 69

Fatal drunk driving accidents – 14

Fatalities – 47

Amount of people involved in fatal accidents – 96

Fatal pedestrian accidents – 25
Dangerous Roads and Intersections
Because the city of Fresno is located near the busy Highway 99, many car accidents occur along those roadways. In fact, The Business Journal ranks Fresno as the 21st most dangerous city for accidents. Hazardous streets and intersections include the following:
Blackstone Ave.
Shaw Ave.
Cedar Ave.
Clinton Ave.
First St. and Angus Ave.
Contact The Law Offices of Daniel Kim Today
After suffering injures from a car accident in Fresno, CA, it's imperative to work with the leading car accident lawyers in the county. The Law Offices of Daniel Kim has the resources and negotiation skills to get our clients the best results for their auto accident cases. We offer 24/7 assistance and work on a no-win, no-fee basis. To learn more about our services or to schedule a free consultation, contact us today.
Other Fresno Practice Areas We Specialize In
Fresno Truck Accident Lawyer
Fresno Motorcycle Accident Lawyer
Fresno Bicycle Accident Lawyer
Fresno Pedestrian Accident Lawyer
Fresno Lyft and Uber Accident Lawyer
Fresno Wrongful Death Lawyer
Directions to Our Fresno Office

Car Accident Lawyer Daniel Kim – Fresno, CA
Address: 1060 Fulton St Suite 1305, Fresno, CA 93721
Phone: (559) 840-8046
Our auto accident attorneys proudly serve neighborhoods and surrounding cities near Fresno, CA including: Downtown Fresno, Clovis, Las Palmas, Herndon, Madera, San Luis Obispo, Monterey Bay, San Simeon, Visalia, Merced, Chowchilla, Squaw Valley, Mendota, Los Banos, Santa Cruz, Salinas, Hollister, Watsonville, Yosemite National Park, Kings Canyon National Park, Sequoia National Park, Modesto, Stockton, Turlock, San Joaquin Valley, Central Valley, Manteca, Bishop, Woodward Park, Tower District, Fig Garden Loop, Sunnyside, Pinedale, Biola Junction, Jefferson, Cincotta, Lowell, Mural District, Fort Washington, Brookhaven, Hammond, The Bluffs, and Cameo.
At The Law Offices of Daniel Kim, our team of experienced auto accident attorneys is well-versed in California's state laws. In addition, we specialize in automotive accidents.
Fresno Car Accidents in the News