Woodland Hills Truck Accident Lawyer
Woodland Hills is a beautiful and mostly residential neighborhood in the Greater Los Angeles Metropolitan area located approximately 26 miles west of Downtown LA in the San Fernando Valley
It has a population of around 68,000 residents and is one of the most desirable places to live in LA County, bordered by other sought after areas such as Calabasas, Tarzana, West Hills, and the Santa Monica Mountains.
Although Woodland Hills is not renowned for being an industrial hub, it does still see its fair share of large trucks and big rigs traveling in and around the city thanks to its location situated along the 101 freeway.
Delivery trucks, garbage trucks, and moving trucks are all the most common trucks seen in Woodland Hills daily.
Just because there may not be as many trucks on the streets in Woodland Hills as some other neighborhoods and cities, that doesn't mean the risks decrease.
Anytime trucks are sharing the roads with passenger cars, motorcycles, pedestrians and bicycles, the chance of being injured in a truck accident goes up.
If you or a family member have been injured in a truck accident in Woodland Hills, contact The Law Office of Daniel Kim today for a Free consultation.
Why Contact The Law Offices Of Daniel Kim
Not only are the injuries that could be sustained in a truck accident likely to be much more significant than if you were involved in a crash with another passenger car or Uber, but the aftermath of dealing with insurance companies is likely to be a lot more complicated also.
Commercial trucking companies quite often have seemingly limitless resources to protect an allegedly negligent and at-fault driver.
In addition these big companies have an army of legal representatives and insurance adjusters at their disposal.
You will need an aggressive injury attorney that knows exactly how to fight these people on your behalf.
The Law Offices of Daniel Kim has been helping truck accident injury victims in Inglewood for years and knows exactly what to do to get clients the maximum available compensation.
Our legal team believes in always putting the client first and treating them with respect and compassion.
We will keep you informed every step of the way and are in that for the long haul if needed.
We are not just looking to make a quick buck by taking a lowball settlement offer.
Daniel Kim always has his clients wishes and best interests at heart.
We are available 7 days a week, 365 days a year for a free consultation and initial case review.
Our office has over 1000 positive reviews on Google and Yelp from previous clients who felt the need to share this story after successful settlements or litigation.
Daniel Kim Law works on a contingency basis so there are no fees until we win your case.
Call us today and let us help you get the compensation you deserve.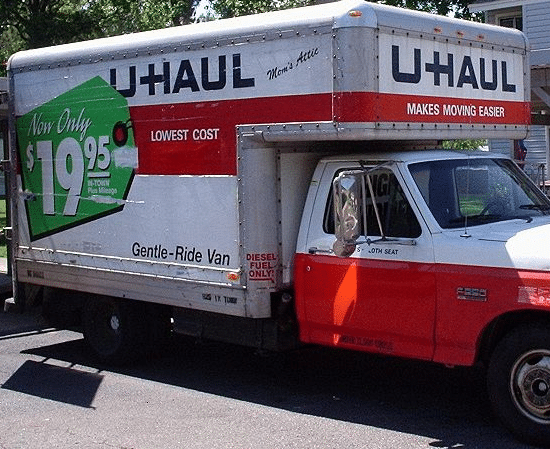 Common Trucks On Woodland Hills Streets
Like other areas in the LA basin, Woodland Hills has many regulations to help manage the presence of large and heavy vehicles on city streets.
These could include dedicated truck routes and parking restrictions regarding the height and width of trucks and larger vehicles.
You are likely to see UPS, FedEx, USPS, Amazon, and other delivery trucks as well as garbage and recycling trucks, tow trucks and fire trucks in Woodland Hills on any given day.
The rise of online shopping and various on-demand delivery services has seen a significant increase in the number of delivery trucks and vans on the road throughout the Valley.
Keep an eye out and be extra careful anytime there are trucks around, and remember – you might see them, but they may not see you.
Common Injuries From A Truck Accident In Woodland Hills
Injuries sustained in a truck accident are usually a lot more serious than those from a smaller car or motor vehicle accident.
Some of the most common injuries we see include:
Broken bones – broken pelvis, fractured ribs, ankles, and wrists are the most commonly reported.
Cuts and bruises – bruising across the chest from the seat belt are to be expected, and deep lacerations could even require surgery.
Concussion – TBI and headaches may occur after an accident, and permanent brain damage is also possible.
Neck and back injuries – whiplash, neck sprain, and bulging discs are all commonly reported injuries. Severe spinal cord damage could cause paralysis.
Loss of limbs – severe and deep cuts could require amputation in the most extreme cases.
Death – if a loved one or family member was killed in a Woodland Hills truck accident, a wrongful death lawsuit could be filed on your family's behalf.
If you were injured in a Woodland Hills Truck Accident, contact The Law Office of Daniel Kim immediately for a FREE consultation.
No Obligation and No Fee until we win your case.
How To File A Truck Accident Claim
After you've been in a truck accident, you will soon be dealing with insurance companies, medical bills,loss of wages from time off work to recover from your injuries, and other stressful events.
When the insurance companies start calling, do not agree to give a recorded statement or sign anything without speaking with Daniel Kim first.
Insurance adjusters are highly skilled professionals whose sole purpose is to get their insurance company out of paying you what you deserve.
The laws regarding surrounding truck accidents are extremely complicated, and most large commercial trucking companies have huge insurance policies and an army of adjusters and lawyers at their disposal.
Taking a shortcut and thinking you can handle this on your own in the hopes of getting a quick and large payday will more than likely backfire.
Chances are you would actually only get a fraction of what you could be awarded, or even nothing at all.
When you hire The Law Offices of Daniel Kim, we will file all the necessary paperwork and be your advocate to make sure your injury case is watertight and that you get the maximum possible compensation.
Woodland Hills Truck Accident Stats
While truck accidents are less common in Woodland Hills than other motor vehicle accidents, the number of injuries sustained as a result of truck accidents are higher than other smaller vehicle crashes.
In California, there are more than 30,000 drivers licensed to drive with Commercial Drivers License (CDL).
The NHTSA reported that there were 244 truck accident deaths in the State of California in 2012.
A similar report from 2015 showed that across the US there were 97,000 injury accidents and over 3,800 fatalities as a result of truck accidents.
In 2017 across California there were almost 28,000 truck accidents which caused in 9,694 injuries and 359 fatalities.
Worst Roads And Intersections In Woodland Hills For Truck Accidents.
Although Woodland Hills is a residential paradise, it also has a large number of commercial and office buildings in areas such as Warner Center and busy retail destinations.
Some of the most dangerous streets and intersections in Woodland Hills include:
Burbank Boulevard.
Ventura Boulevard.
Canoga Avenue at Erwin Street.
W. Oxnard Street.
Victory Boulevard at Canoga Avenue.
Vanowen Street.
Winnetka Avenue
Topanga Canyon Boulevard at Victory Boulevard.
Fallbrook Avenue.
De Soto Avenue.
Victory Blvd.
Topanga Canyon Boulevard.
No matter where in Woodland Hills you were injured in a truck accident, The Law Offices of Daniel Kim are here to help you.