Sherman Oaks Truck Accident Lawyer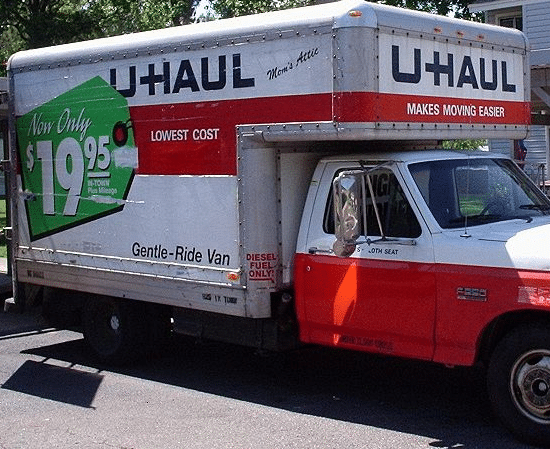 Sherman Oaks is located right off the 101 and 405 freeways which see a large amount of trucks – semi-trucks, city trucks, etc.
Sadly, truck accidents can even happen just in a residential neighborhood if somebody backs out of their driveway and a big truck can't slow down.
The reality is that most larger truck accident happen on freeways and busy roads like Ventura Blvd., but they can occur anywhere.
If you or a family member has been injured in a truck accident here in Sherman Oaks then we encourage you to contact us today.
Why Contact The Law Office Of Daniel Kim
Dealing with the aftermath of being involved in an accident with a truck is a complex and daunting task.
Daniel Kim and his experienced legal team have been helping the residents of Santa Monica for many years after being involved in all types of motor vehicle accidents, including commercial trucking collisions.
At the Law Office of Daniel Kim, we believe in putting our clients first and treating them with the utmost respect and compassion.
We have well over 1000 positive reviews from satisfied clients on Google, Yelp, and Facebook that felt compelled to share their story.
We are available 7 days a week, 24 hours a day, 365 days a year to help you.
If you have questions about your case or your rights, how the process works, or even just where to begin, we encourage you to contact The Law Office of Daniel Kim today.
We love being asked questions and strive to provide answers and the case plan to suit your individual needs.
Many truck accident lawyers in Santa Monica just want to get a fast settlement offer from an insurance company so they can get paid and move on.
At The Law Offices of Daniel Kim we genuinely care about all of our clients, and Daniel won't just take a cheesy offer from an insurance company.
Daniel Kim will fight for you and your family all the way.
More Facts About Daniel Kim
99% client satisfaction rating
A+ rating at the BBB
We will help you get proper medical care.
We use top investigators if necessary to prove your claim
Common Causes Of Santa Monica Truck Accidents
Anytime you have trucks mixing with cars, motorcycles, and pedestrians, the roadways get a little more dangerous.
Even small crashes can end up catastrophic because of the size and weight of the truck.
A loaded semi-trailer can weigh up to 80,000 pounds versus a passenger car that may only weigh 2,000 pounds.
Trucks driving at high speeds, especially on major highways of freeways, can cause major injuries and even death when they collide with a smaller vehicle.
The most common types of truck accidents include:
Speeding – this is the number one cause of motor vehicle accidents nationwide, but when it comes to trucks is even more deadly. A heavy truck will find it very difficult to stop quickly when speeding, especially when fully laden.
Tire blowout – this can cause the truck driver to lose complete control suddenly and without warning.
Jackknife – sometimes when the driver loses control, the trailer of the truck skids at a 90-degree angle and can take up the whole road, wiping out everything in its path.
T-bone – if a truck driver runs through a stop sign or red light it can cause a major accident, especially in a busy city like Santa Monica.
Rollover – occasionally when a driver loses control of a truck or it is not loaded correctly, the vehicle can roll over onto its side, crushing everything underneath it.
Tired drivers – many truck companies put unrealistic delivery schedules on their drivers, and the drivers do not pull over to rest when they should and are legally required to. Even though truckers, especially big rig or long haul drivers, have regulated driving limits and mandated rest periods, some do not follow them in order to get their load delivered on time. And this tired state can cause a trucker to run a stop sign or red light.
Substance abuse – driving under the influence or DUI is always dangerous, but that is especially amplified when it comes to trucks.
Bad weather – inclement weather such as rain and fog can make it very hard for a truck to see and slow down or stop in time to avoid an accident.
Common Types of Truck Accidents
In Sherman Oaks, like any city, the roads can be extremely dangerous, especially when trucks share the streets.
Due to the size and weight of the truck, any accident involving an 18 -wheeler or any truck can be extremely dangerous.
Freeways and major commute roads are some of the main places that accidents with trucks will occur.
These trucks are hard to maneuver and cannot come to a stop quickly, so it is best to be careful when driving in any area they are.
Always give yourself extra room and time to help avoiding any commercial trucking accident
Leading causes of truck accidents include:
Sideswiped – this tends to happen when vehicles are going in opposite directions and not leaving enough space.
Rollover – when a driver is speeding, the truck is more likely to roll over.
Under-ride – when a small vehicle gets stuck under a semi-truck or trailer.
Head on – this is the type of Christ that when involving a truck can be the worst, many times causing fatal injuries or lifelong disabilities.
Road construction – commercial and large trucks can often have difficulty driving through areas like this.
Lost load – cargo that isn't secured correctly all loaded properly can fall out and the debris can cause major accidents.
Jackknife – whether trucker breaks too fast, it can cause the trailer and cab to skid at 90 degree angles, oftentimes taking up the entire road.
Main Reasons For Truck Accidents
Commercial trucks are the cause of accidents every day throughout Los Angeles, and even in Sherman Oaks.
The damage caused by these accidents can be horrific, and although there are special laws to help prevent incidents like this, accidents do happen.
Some of these safeguards and regulations deal with the size and weight limits of commercial and semi trucks and the cargo they transport.
Being aware of the potential danger will hopefully help drivers avoid these disastrous and often fatal situations.
Some of the common causes for semi-truck accidents in Pasadena are:
Overloaded cargo
Excessive speed
Highway hypnosis
Driving to close
Trucking company negligence
Substance abuse
Car driver error
Sherman Oaks Truck Accidents
Los Angeles is one of the biggest cities in the United States, a central hub for business and commerce, and one of the most heavily trafficked communities not only in the state of California but throughout the rest of the nation as well.
The Sherman Oaks part of the Los Angeles major metropolitan area is not quite as heavily trafficked with commercial vehicles as downtown LA proper and other parts of the area, but there were still more than 800 automobile accidents in 2017 throughout Sherman Oaks that involved commercial vehicles and trucks.
How Many Injuries And Fatalities Were Caused By Truck Accidents In Sherman Oaks 2017?
Sherman Oaks shares a dangerous reputation with the rest of the LA major metropolitan community as having some of the most dangerous and deadly roads in the nation, particularly for those that are struck by commercial vehicles that are large and usually moving at high rates of speed.
Commercial vehicle accidents in the state of California have an 80% plus injury rate, with one death occurring every 40 hours (on average) throughout the Los Angeles major metropolitan area as well.
What Percentage Accidents Involved Drugs And/Or Alcohol?
California has made major leaps forward to try and stem the tide of driving while under the influence of drugs and alcohol issues that have plagued the state for so long.
At the same time, however, these initiatives have yet to really reverse a trend of arrests for DUI and DWI that has been growing over the last half decade or so.
Driving while drunk arrest rates are up 30% in the state of California over that stretch of time, and 11% of all automobile accidents (including commercial truck accidents) that have fatalities reported are found to have been caused by those driving while under the influence of drugs.
How Many Registered Commercial Truck Drivers (CDL) In Los Angeles County
California is home to one of the largest populations of professional and commercial truck drivers.
This state has more than 400,000 CDL (Commercial Driver's License) holders as of 2017 with this number expected to grow considerably within the next decade.
What Are The Most Dangerous Intersections In Sherman Oaks For Truck Accidents?
There are plenty of dangerous intersections throughout Sherman Oaks, particularly when it comes to commercial traffic with the intersections highlighted below representing the worst of the bunch:
Kester Avenue and Weddington Street
Riverside Drive and Van Nuys Boulevard
Burbank Boulevard and Fulton Avenue
Magnolia Boulevard and Van Nuys Boulevard
What Freeways And Roads Have Most Truck Accidents In Sherman Oaks?
These are the major freeways and roadways that motorists will want to be especially careful traveling to avoid commercial truck accidents.
Ventura Freeway
Ventura Boulevard
Chandler Boulevard
Highway 101
Hire Sherman Oaks Truck Accident Lawyer now!