Car Accident Lawyer Costa Mesa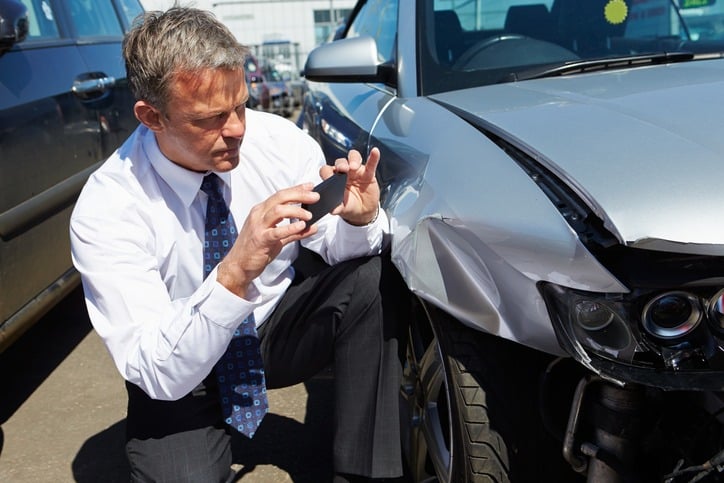 Few experiences can cause as much of a shock as a car accident. From damage to your car to injuries — both physical and psychological — that you suffer as a result of the event, a car accident can have lasting, significant consequences.
All of this is why you need to work with a top Costa Mesa car accident lawyer like Daniel Kim.
Because of this, it's important that you seek the advice of an experienced, qualified car accident lawyer in the event that you're involved in a crash.
Since accidents are fairly uncommon, many motorists aren't sure how to react after being part of a crash. Below, we've listed five tips that you can use to act quickly and effectively after an auto accident to maximize your legal protections and ensure you're treated fairly under the law.
1. Don't just pick an attorney immediately — do your research first
There's no shortage of advertising for attorneys in Southern California. In Costa Mesa alone, it's far from uncommon to see advertisements for personal injury attorneys and other specialists on billboards, in newspapers, and in a variety of other settings.
As such, it can be tempting to rush to the first car accident lawyer you can find, potentially at the expense of hiring the best person for the job.
Instead of choosing the first lawyer, you can find (or going on a recommendation from a friend or family member), do your research. After all, the more experienced and capable your attorney is, the greater the likelihood of you receiving fair, skilled, and complete legal representation.
2. Choose an attorney that specializes in car accidents and injuries
As with all legal matters, it's always best to choose an attorney that specializes in your type of case.
Just like you wouldn't choose a bankruptcy lawyer to represent you in a speeding ticket case, you shouldn't choose a lawyer for your accident or personal injury case unless they can show an extensive history of performance in this field.
We specialize in car accidents and other personal injury cases, meaning you'll get an expert level of knowledge and case experience when you work with us. Choose an expert and you'll likely get the best legal outcome, whereas a generalist lawyer may not be as helpful.
3. Act as quickly as possible to maximize your legal options
It's important to act quickly after you're involved in an accident, especially if you're not at fault and the accident was caused by another motorist.
As a general rule, the longer you take to seek legal help after an accident, the lower the overall likelihood of success becomes. Wait too long and it could become more difficult to take the case to trial and receive a settlement as a result of property damage or injuries.
Because we offer a free case evaluation service, it's easy to get legal advice immediately after an accident. This way, you can take action as soon as possible without wasting valuable weeks that could be more effectively used taking legal action against the responsible motorist.
4. Choose an attorney that's honest, realistic, and straightforward
One of the most common "general rules" of seeking legal advice is that you should avoid any lawyer that makes big, definite promises.
Instead, an honest and capable attorney will clearly explain your legal options to you, without making any promises about how much money you can recover as a result of your accident or claims about the certainty of victory.
While you may have a strong case, there's never a guarantee that you'll receive a full level of compensation after a car accident. If you're searching for a car accident lawyer in Costa Mesa, make sure they provide a realistic (and not idealized) explanation of your legal options.
5. Understand the costs of legal help before you proceed
Finally, it's essential that you understand the costs of seeking legal action before you proceed with a lawsuit against the party responsible for your accident and/or injury.
In most cases, your insurance provider will not provide funding for your legal case. However, many car accident attorneys will provide their services on contingency, allowing you to start a case without being subject to payment unless you're successful.
As always, it's important to have this information clear and confirmed in advance. You should also have a full understanding of the potential fees you may need to pay in the event that your case is successful (typically deducted from the judgment or settlement).
In Closing
It's important to take action quickly after an accident or injury, but it's even more important to move ahead with an intelligent, effective strategy in mind. Follow the five tips above and you'll likely get better legal results after a car, motorcycle, bicycle or other vehicular accident.