Pasadena Motorcycle Accident Lawyer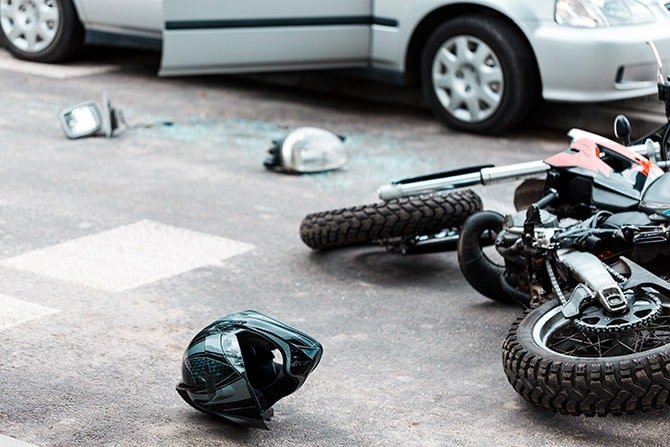 Pasadena is a beautiful city in Southern California nestled beneath the San Gabriel mountains approximately 11 miles north east of Downtown Los Angeles.
Also known as the "City of Roses", Pasadena hosts the Rose Bowl Football game and the Tournament of Roses parade, making it one of the primary cultural and economic centers in the San Gabriel Valley.
Pasadena sits along the 210 freeway, with the 134 and 110 freeways close by.
It is a very popular place for motorcycle enthusiasts heading in or out of LA, as well as those riding though the mountains on the famous Angeles Crest Hwy.
Unfortunately however, when there is this much activity there are bound to be accidents.
If you have been injured whilst riding a motorcycle in or near Pasadena, please contact us today.
No matter whether you were hit by a regular driver, an Uber or Lyft, a commercial vehicle or any other circumstance, we are here to help you.
Why Contact The Law Office Of Daniel Kim
No matter what, if you are injured in a Pasadena motorcycle accident, you will need someone to help you.
That's where we come in.
Getting the right medical attention and on the road to recovery is of course your primary concern.
The problem is that during this process you will be dealing with insurance companies.
Choosing the right injury lawyer such as The Law Office of Daniel Kim can help you navigate through the red tape so you can concentrate on healing.
The Law Office of Daniel Kim only deals with motor vehicle accidents and are experts in motorcycle laws and how insurance companies operate.
The Law Office of Daniel Kim is not intimidated by any insurance company or adjuster trying to low ball or even deny your claim.
Daniel Kim will pursue your claim aggressively and honestly.
We have over 1000 positive reviews on Facebook, Google and Yelp, and when you call us you will speak with an actual attorney, not an assistant or paralegal like many other Pasadena law firms.
More Facts About Our Law Firm –
You can call us 7 days a week, 24 hours a day
We have an A+ rating on the BBB
We can help you get proper medical treatment
We treat each client with respect and compassion
We will fight for you no matter how long it takes
How Much Is My Motorcycle Settlement Worth
Quite often our clients want to know what their case is worth right from the get go, which is completely understandable especially as the medical bills and loss of wages start to add up.
Unfortunately there is no simple answer as every single case is different and unique, thus every settlement or judgement is also different.
Major determining factors in the amount of compensation you may receive will be the severity of your injuries, and the determination of fault for the accident.
Damages could include medical bills, lost wages, property damage, as well as in some cases pain and suffering and emotional damage.
We have helped clients that obtained a settlement as low as $20,000 for minor injuries, up to over $1 Million for people with severe injuries.
Daniel Kim is an experienced motorcycle accident lawyer that will fight for you and your family.
Injuries sustained in a Pasadena Motorcycle Accident may enable you to get compensation for:
Future ongoing medical care
Physical therapy
Any medications prescribed by the doctor
Possible home renovations for a disability requiring a wheelchair ramp etc.
Custom vehicle modifications for those who may have lost a limb
You may be required to pay taxes on your settlement, and we can help you with that also.
Dealing With The Insurance Companies
Obviously the worst part of dealing with a motorcycle accident is the injuries and recovery process, but coming in a close second is dealing with the insurance companies and their adjusters that are looking to short change or even deny your claim.
The process insurance companies use to decide who is at fault is very complicated and convoluted.
These insurance companies are not your friend and do not have your best intentions at heart.
They are more than happy to take your payment every month, but when it comes time to file a claim, especially for injuries sustained in a Pasadena motorcycle accident, you will find out first hand just how ruthless they can be.
When you retain The Law Office Of Daniel Kim, you are gaining the benefit of our full legal team and our years of experience.
We will take the stress away and negotiate with the insurance companies on your behalf to get you the best possible compensation.
No matter whether its Allstate, Geico or any other insurance company, we will fight for you so you can concentrate on your recovery.
Common Causes For Pasadena Motorcycle Accidents
Motorcyclists are a passionate breed. Getting up on two wheels and on the open road is something you live for.
Most people that ride motorcycles understand the risks involved with their passion, and that they are at a higher risk for serious injury than those in a car or truck.
Intersections are the most likely place for the motorcycle accident, and the failure of motorists to detect and recognize motorcycles in traffic is the major cause of motorcycle accidents.
There are many other things that can cause a motorcycle accident.
Some of these could include:
Head on collisions – often caused by overly aggressive driving.
Not paying attention – stay off your smartphone and pay attention. That text message or email can wait.
Speeding – driving at a high rate of speed can cause a driver to lose control and is a leading cause of accidents.
Inexperience – drivers with a lack of experience can often cause accidents, especially when the road and/or weather conditions are less than ideal.
Lane splitting – although generally legal in California, this practice of riding between cars to circumvent traffic and be dangerous and should only be attempted by the most advanced riders.
Unsafe lane changes – when a person driving a car fails to check their blind spots or use a signal correctly, it can cause an accident with a motorcyclist. Remember, they may not see you. Ride safely.
Car doors opening –  many people don't look when opening their car door, and do not expect a motorcycle to be approaching.
Dangerous roads and conditions – bad weather, slippery roads, pot holes, sharp turns etc can spell disaster if you are not paying attention.
Braking too hard or fast – this can cause a rider to drop their bike and slide. It can also cause a rear end accident if the vehicle following does not have enough time to stop behind you.
Riding under the influence – this is never a good idea, especially on a motorcycle. DUI and DWI drivers run a higher risk of being in a serious accident, as well as possible criminal charges.
Common Injuries From A Motorcycle Accident
Riding a motorcycle is fun and freeing, but it is also dangerous.
Wearing a motorcycle helmet is the single most critical factor in the prevention and reduction of a head injury.
Riders who wear helmets have fewer neck injuries than riders that do not wear them.
However just wearing a helmet will not prevent all injuries.
Other things can help a motorcycle rider lower the odds of being in an accident.
Not speeding is a great way to stay safe, wearing bright clothing also can help cars see you easier on the road, but the most important thing is to ride safe and be a courteous driver.
Wear all appropriate safety clothing, obey all road rules, and stay alert.
Understanding some causes of motorcycle accidents can help you avoid them.
Some of these injuries sustained in a bike accident could include:
Broken bones and fractures
Head injury or TBI
Road rash
Back and spinal cord injury
Pasadena Motorcycle Accident Stats
Thanks to great weather as well as some amazing roads and scenery, California is home to more motorcycle riders than other any other state in the nation.
This also means there are more than likely going to be more instances of motorcycle related injuries in cities like Pasadena.
Injuries And Deaths From Motorcycle Accidents
Sadly, the majority of motorcycle accidents reported have at least one injury.
The national rate of motorcycle fatalities is approximately 28 times higher than those involving other motor vehicles.
However the good news is that a report released in May 2017 from the Governors Highway Safety Association shows a significant drop in motorcyclist fatalities, with California fatalities dropping from 566 to 406 in 2017, a 28.3 percent decrease.
Percentage Of The Accidents Involved Drugs Or Alcohol
According to a report released by the California Office of Public Safety, 11% of all motorcycle accidents that involved a fatality or injury were found to be linked to drivers testing positive for some form of alcohol or drug.
On top of that, DUI arrests have risen a little more than 30% related to these kind of accidents.
% Of Motorcycle Accidents Involve A Distracted Driver
Distracted drivers, as well as inattention to the road and awareness of your surroundings, are a huge problem of California roadways today. In fact 80% of all accidents in California have been at least partially attributed to driver inattention.
Cell phones and texting are of course a leading cause of this, with almost 75% of drivers admitting they use their smart phones whilst driving even though they know it is illegal and makes them distracted.
Bottom line, stay alert. Especially when riding your motorcycle. And remember, you might see them, but they may not see you!
How Many People Own A Motorcycle In California
There are over 800,000 motorcycles registered to owners in the State of California, making it the highest amount of any state in the USA.
To put that in perspective, the second highest state for motorcycle registrations in Florida with approx 600,000 motorcycle owners.
Bad Intersections in Pasadena For Motorcycle Accidents
For many years, the intersection of Walnut Street and Pasadena Ave was identified as the most perilous interaction in Los Angeles County.
Other notoriously bad intersections for accidents in Pasadena include Lake Avenue at Orange Grove Boulevard, Maple Street at Fair Oaks Avenue, and Lake Avenue at Corson Street.
Make sure to take extra care when merging on the 210 frees also, especially where it splits to the 134.