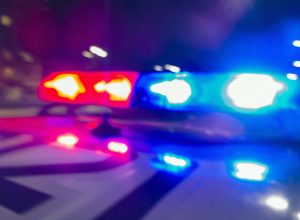 43-Year-Old Valencia Woman Hospitalized after High-Speed Pursuit on 5 Freeway

SANTA CLARITA (November 22, 2021) – A 43-year-old Valencia woman sustained serious injuries following a high-speed pursuit on 5 Freeway, Tuesday evening.

According to the California Highway Patrol, the incident happened on November 16. Officers received reports at 5:41 p.m. about a possible DUI driver traveling along the southbound side of Highway 126.

Responders attempted to stop the reported vehicle, but the driver sped away from the officers. The pursuit entered the southbound 5 Freeway, where the speeding vehicle veered from the No. 1 lane into the No. 3 lane.

There, the vehicle crashed into the rear of a 2021 Peterbilt semi-truck near Broadway. The impact of the collision then caused the vehicle to slam into a concrete center divider.

Emergency crews had to extricate the driver from the wrecked 2021 GMC Denali pickup truck. Then, paramedics rushed the driver to a hospital, where she remains in serious condition.

Meanwhile, the driver of the semi-truck did not sustain injuries,

CHP continues to investigate the accident.

When pulled over, slow down and patiently wait for further instructions. Carefully choose where you stop and talk to the officer in a calm manner. Cooperate and do not attempt to flee the scene.
---
At The Law Offices of Daniel Kim, we aim to help victims get the compensation they deserve following a high-speed accident caused by a negligent driver. Our team will personally work with insurance claims, medical bills, and much more. Moreover, Daniel will dedicate his time to better understand the unique aspects of your case. Call us as soon as possible at (800) 895-7199 to schedule your free, one-on-one consultation. If you need a copy of the police report, our team can also assist you.