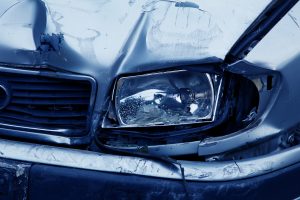 Detached Trailer Causes Deadly Crash on Henry Miller Avenue in Los Banos

LOS BANOS, CA (July 6, 2021) – A 38-year-old woman was killed in an accident on Henry Miller Avenue in Los Banos early Saturday morning.

The accident happened around 4:45 a.m. on July 3, near Johnson Road. According to the California Highway Patrol, a two-axle flatbed truck was transporting a wooden trailer along Henry Miller Avenue. The trailer detached from the truck and came to rest near Johnson Road.

The woman was driving west on Henry Miller when she collided with the trailer, causing it to spin into another lane. A second vehicle also crashed into the trailer.

Responding paramedics rushed the woman to a hospital, where she succumbed to her injuries.

The second driver did not sustained any injuries.

An investigation into this fatal crash is ongoing.
---
We extend our deepest condolences to the family and friends of the victim.
---
If your loved one died in a car accident, reach out to The Law Offices of Daniel Kim today. It is our mission to give your loved one the highest quality of legal representation. Our law firm will be committed to helping your family get justice and obtain the maximum settlement. We have successfully handled several wrongful death cases in our years of practice. We work on a contingency basis so you pay absolutely nothing unless we win your case. Call us at (800) 895-7199 for a free consultation. Let us guide you step by step through the process. If you are a family member of the victim, we can also help you request a police report of the accident.