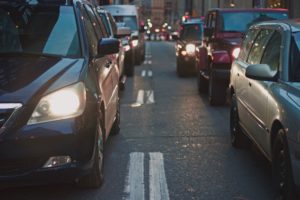 Fatal Multi-Vehicle Crash Occurs on Highway 14 in Madera County

MADERA COUNTY, CA (July 12, 2021) – Police confirmed that a woman died in a multi-vehicle crash on Highway 14 on July 7.

According to the California Highway Patrol, the collision happened at Crown Valley Road just before 5:00 PM.

Based on reports, a Toyota Tacoma was traveling west on Avenue 9 at the time of the crash. Due to unknown reasons, it veered to the left and hit a car in front of it. Subsequently, the second car hit another vehicle in front of it. In the end, the Tacoma went to the eastbound lane and collided head-on with a Nissan.

As a result, the woman who was driving the Nissan died in the incident. Officials did not release her name pending kin notification. The other motorists only suffered minor injuries and did not require hospitalization.

Authorities said alcohol and drugs were not a factor. At this point, this multi-vehicle crash on Highway 14 is still under investigation.
---
We would like to express our caring thoughts and deepest condolences to the bereaved family and friends of the victim.
---
Did you lose a loved one in a recent crash? Let us help you! At The Law Offices of Daniel Kim, we work hard to help families of victims of fatal accidents get what they deserve. We make sure that our clients receive personal legal advice tailored to their specific cases and needs. One of our accident attorneys will guide you throughout every step of the process. Backed by qualified personal injury attorneys, our team is 100% dedicate to assisting our clients throughout every step of the process. Call us today at (800) 895-7199 to schedule your free consultation today. You can also request a copy of the police report from your accident.