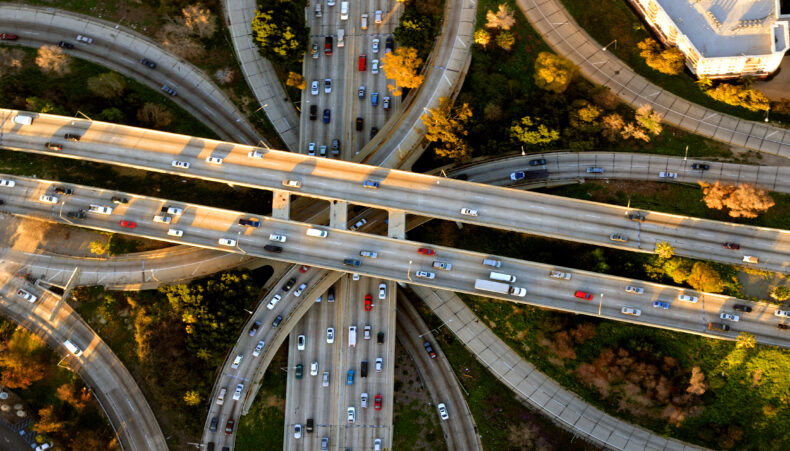 Woman Detained, Children Involved in High-Speed Police Pursuit on Bay Bridge in San Francisco

SAN FRANCISCO, CA (March 30, 2023) — A woman was arrested in a wrong-way police chase on the Bay Bridge near the 880 Freeway early Tuesday.

According to the California Highway Patrol, the police pursuit happened around 3:55 a.m. For unknown reasons, a woman was driving at about 100 miles per hour in the wrong direction on the Bay Bridge.

A CHP unit on the eastbound side near Treasure Island reportedly tried to intercept the wrong-way driver. The officer slammed into the Honda as it approached, trying to stop it from continuing westbound on the eastbound side. However, the driver reversed and fled the scene with traffic until the vehicle exited.

Per reports, the Honda stopped in front of a home on Dorchester Avenue in San Leandro. There, police arrested the female driver and took two children in her car to a hospital for an evaluation.

Police arrested the woman on multiple charges, including felony evading and reckless driving. No one, including the children, reported any injuries.

You put yourself and others in danger when you drive at a high rate of speed. Driving in the wrong direction is also dangerous to the public. Pay attention to road signs and notice the flow of traffic when driving. Being alert increases your chances for a safer trip.
---
The Law Offices of Daniel Kim has devoted industry leaders specialized in the legal system. With a success rate of over 99%, we know how to navigate the legal system and get clients what they deserve. We have settled over two hundred million dollars for car accident victims in thousands of successful claims. If you were a victim of a reckless auto accident, do not settle. Rather, get the at-fault motorist to pay. If interested, schedule your free case consultation by calling (800) 895-7199.