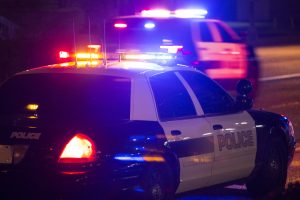 Vehicle Damaged after Hit-and-Run Accident on Wonderland Boulevard near Old Oregon Trail

MOUNTAIN GATE, CA (December 29, 2021) — A hit-and-run accident occurred on Wonderland Boulevard on Wednesday, December 22.

The incident occurred at a Mountain Gate Shell gas station and convenience store on the 14000 block of Wonderland Boulevard. The area is near Old Oregon Trail and 5 Freeway.

Sandi Piercy posted on social media that her husband Dean had parked his Kia SUV outside the business for the day. Then he found it damaged when he returned around 8:30 p.m.

A surveillance video that captured the incident showed a pickup truck with an ATV in the back, leaving the area after the crash.

The video showed the driver who struck Dean's Kia briefly exit his car. Then he checked on the damage caused to the much small SUV. After that, he got back into his truck and drove away from the scene.

Anyone with further information about the crash can contact CHP-Yreka at (530) 842-0530.

If you ever get involved in a road accident, do not leave the area. Call the authorities and wait for the arrival of the police. By being careful while driving and following traffic rules, you can keep yourself and others safe on the road.
---
If you have been involved in a traffic accident that has resulted in an injury, now is the time to file a personal injury case. An expert attorney from The Law Offices of Daniel Kim can help you. We strive to help all accident victims get fair compensation for their pain and suffering. Our experienced team of attorneys can guide you through the process and fight for you when it's time to make your claim. Call us today at (800) 895-7199 for a free consultation.