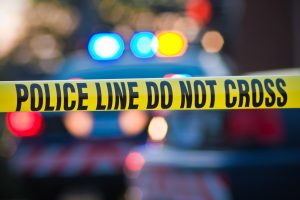 Chain-Reaction Accident on 110 Freeway in Carson Leaves Two People with Major Injuries

CARSON, CA (February 8, 2021) – Two people suffered serious injuries after a chain-reaction accident on 110 Freeway near Carson Street.

CHP officials said two separate collisions happened Monday evening around 8:10 p.m.

The first crash occurred when a GMC pickup truck that had been stopped on the shoulder tried to re-enter traffic. A Lexus sedan then rear-ended the pickup. The impact caused the GMC to crash into a big rig.

The second crash involved a Honda Prelude which was stopped on the freeway because of the first collision. The Prelude was struck by a Ford Mustang, which then lost control and slammed into a Kia Soul.

Paramedics rushed both the driver and passenger of the Prelude to Harbor UCLA Medical Center with serious injuries.

Several others sustained minor injuries.

CHP shut down the northbound side of the freeway for more than three hours, backing up traffic for miles. The freeway was reopened a little before midnight.

The cause of this chain-reaction crash and factors involved remain under investigation.

When driving, increase your following distance behind other vehicles and maintain a safe speed. Always check your blind spots and observe turn signals. Also, avoid distractions and scan the road for hazards.
---
The Law Offices of Daniel Kim remains a superior option for car accident victims seeking compensation. We believe every client should receive personal legal advice tailored to his or her specific case. If you have been injured in a car accident and need specialized legal care, then let's talk further. Our attorneys will handle everything while you rest and recover. To schedule a free case consultation, please call (800) 895-7199. You can also request a copy of the police report from your accident. With a success rate of over 99%, you can trust your lawsuit with our team.