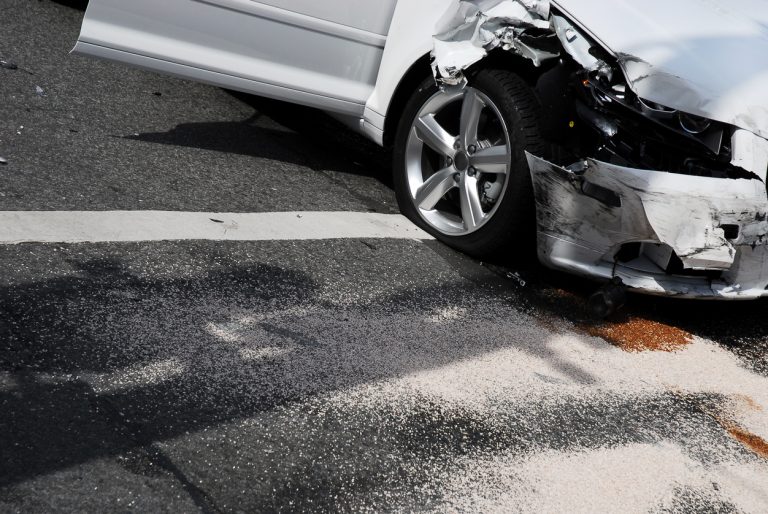 Two People Hurt in Chico 2-Car Crash on 9th Avenue

CHICO, CA (July 28, 2021) — Two people suffered unknown injuries in a 2-car accident on 9th Avenue at Mangrove Avenue.

According to the Chico Police Department, the two-vehicle crash happened around 1:00 p.m. For unknown reasons, a black Jeep and a white Dodge SUV crashed in the middle of the intersection.

As a result, a young girl and a woman suffered unknown injuries and were brought to a hospital for immediate care. At this time, authorities haven't confirmed the ultimate cause for the crash.

However, if anyone has additional information surrounding this crash, please contact the Chico Police Department.

A car accident can happen to anyone at any time. However, you can do your part to play it safe. Keep your eyes on the road and a safe distance from other cars. Having space between other travelers buys you time and road clearance should danger arise. Remember this the next time you're on the road.
---
With more than 40 awards and honors, The Law Offices of Daniel Kim is your single trusted resource for seeking justice. If you have been injured in a negligent car accident caused by a reckless driver, call (800) 895-7199. We have resolved many car accident cases, many of which are like yours. We help pedestrian accident and bicycle accident victims heal and obtain repayment from the negligent party. Our firm works on a contingency fee basis, so you will not have to worry about paying a fee upfront. For the next steps in your case, call us today. We can also get you a copy of the police report from the accident.