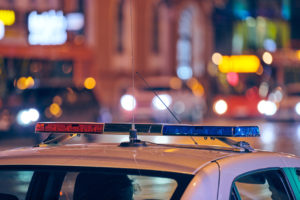 Collision Between E-Bike Rider and Pedestrian Severely Injures Two Men

DEL MAR, CA (July 19, 2022) – Two men were seriously injured in an e-bike accident on Mango Drive in Del Mar late Friday evening, July 15.

The accident happened around 10:26 p.m. in the 13800 block of Mango Drive near Del Mar Heights Road. According to the San Diego Police Department, an 82-year-old man was walking east to west when another man in his 50s riding an e-bike struck him at a high rate of speed. The e-bike did not have a light at the time of the crash.

Both the e-bike rider and the pedestrian suffered brain bleeds and several fractures. Their injuries are not life-threatening.

At this time, the crash is under investigation. Detectives asked anyone with information to call 858-495-7800 or Crime Stoppers at 888-580-8477.

As a pedestrian, be visible at all times andconsider wearing reflective clothing while walking at night. Keeping our roadways safe must always be a top priority.
---
If you have suffered injuries from a pedestrian accident, you can count on The Law Offices of Daniel Kim. We work hard day and night to ensure that injured victims receive the compensation they rightfully deserve. Our firm has won over two hundred million dollars for our clients in thousands of successful settlements. For a free consultation, please call us at (800) 895-7199. You can also request a copy of the police report here. With a success rate of over 99%, you can trust your lawsuit with our team.