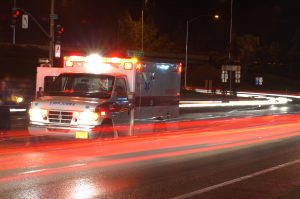 Traffic Accident on Corralitos Road in Santa Cruz County Kills 2 and Critically Injures 1

SANTA CRUZ COUNTY, CA (June 1, 2021) – Two people died in a traffic accident on Corralitos Road in Santa Cruz County Sunday evening, May 30.

The accident happened around 8:30 p.m. at Varni Road. According to the California Highway Patrol, two vehicles collided for unknown reasons.

Two men in one vehicle, both described as Hispanic and in their mid-20s to 30s, suffered fatal injuries and died at the scene. Their identities were not immediately available.

The other car was occupied by one woman who is in her early 30s. She is currently hospitalized and in critical condition.

CHP officials believe the accident is a result from reckless driving. Further investigation is underway.
---
We extend our deepest condolences to the grieving loved ones and friends of the deceased victims.
---
Seek help from The Law Offices of Daniel Kim if you have lost a loved one in a car accident. We house excellent litigators who will work with you through every stage of the legal process. Our main goal is to help you obtain both justice and maximum compensation you deserve. Losing a family member in a car accident is never easy. While you cope with grief, we will handle the rest. Call (800) 895-7199 to schedule a free consultation. You can also request a copy of the police report from the accident.