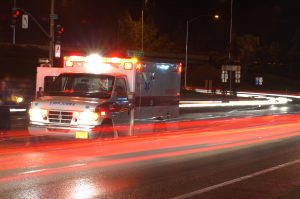 Pickup Truck and Sedan Collide at 24th and Paso Robles Streets Sending 2 People to Hospital

OCEANO, CA (December 7, 2021) – At least two people were injured in a car accident at 24th Street and Paso Robles Street in Oceano on Sunday evening.

The accident happened around 9:45 p.m. on December 5. According to an initial report by the California Highway Patrol, a pickup truck and a sedan collided at the intersection in unclear circumstances. The pickup truck then went through a gate in a residential area.

Paramedics immediately responded and transported two people to a hospital for treatment of their injuries.

The cause of the crash and liability remain under investigation.

Always be a responsible driver. Pay attention to your surroundings and look out for other vehicles on the road. Strictly follow traffic rules, avoid distractions and always practice defensive driving. Lastly, do not drive while intoxicated.
---
The Law Offices of Daniel Kim remain a superior option for car accident victims seeking compensation. We believe every client should receive personal legal advice tailored to his or her specific case. If you have been involved in a car accident and need specialized legal care, then let us help you. Our attorneys will handle everything while you rest and recover. To schedule a free case consultation with Daniel, call (800) 895-7199. You can reach out to us 24 hours a day and 7 days a week if you have questions. You also can request a copy of the police report for your reference.