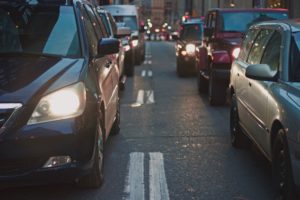 Injuries Sustained in Multi-Vehicle Crash on Cleghorn Road at Highway 138 in San Bernardino County

SAN BERNARDINO COUNTY, CA (April 28, 2022) – Paramedics sent two people to the hospital following a multi-vehicle crash on Cleghorn Road on April 24.

According to the California Highway Patrol, the accident happened at Highway 138 shortly after 11:00 PM.

Based on a report, a semi-tractor trailer, an RV, and another vehicle collided in the lanes. However, the details that led to the pile-up were not immediately available.

As a result, the crash ejected a woman from one of the vehicles. CHP later said that emergency crews transported two people to a trauma center, one with major and the other with minor injuries.

Subsequently, a report said there was also septic spillage across the freeway. It blocked all lanes, prompting the authorities to divert traffic off the freeway.

At this point, an investigation into the case is ongoing. Also, no other details are available.

When behind the wheel, keep your eyes on the road and observe the movement of vehicles around you. Practice defensive driving when approaching intersections and don't let external factors distract you. Always wear your seatbelt and mind your speed.
---
If you or a family member is a victim of a multi-vehicle crash, contact the Law Offices of Daniel Kim to handle your case. Each of our clients receives personal legal advice tailored to his or her specific case and injuries. Our team will personally work with police reports, insurance claims, medical bills, doctor's appointments, and much more. Our success rate is over 99% so you can be assured that you are in good hands. Call us today at (800) 895-7199 for a free consultation.