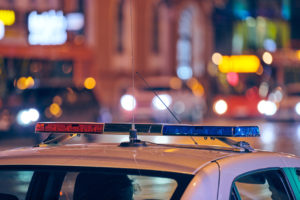 Rear-End Accident on 15 Freeway in Escondido Involves Stolen Car and Big Rig, DUI Suspected

ESCONDIDO, CA (April 28, 2021) – A man and a woman suffered serious injuries after a rear-end accident on 15 Freeway in Escondido Thursday morning, April 22.

The crash happened about 4:10 a.m. near Del Lago Boulevard. According to the California Highway Patrol, a 32-year-old man was driving a stolen 2014 Ford Fusion when he slammed into the back of a semi truck. Both vehicles were in the far right lane of the northbound highway.

The Ford ended up wedged under the semi-truck's trailer. As a result, the male Ford driver and his 32-year-old female passenger were trapped in the car.

Escondido Fire Department personnel freed both victims from the wreckage. Paramedics then took them to Palomar Hospital for treatment of major injuries.

The 43-year-old man driving the semi-truck did not sustain any injuries.

Officers suspect the Ford driver was intoxicated at the time of the crash. Further investigation is underway.

Any amount of alcohol can impair your judgment and slow down your reaction time. So, never drink and drive. If you are going to drink, plan to take an Uber, Lyft, or a cab home, or designate a sober driver. It is not worth it.
---
With a success rate of over 99%, The Law Offices of Daniel Kim remain a superior option for car accident victims seeking compensation. We believe every client should receive personal legal advice tailored to his or her specific case. If you have been involved in a reckless car accident and need specialized legal care, then let's talk further. Our attorneys will handle everything while you rest and recover. To schedule a free case consultation with Daniel, call (800) 895-7199. You also can request a copy of the police report for your reference.