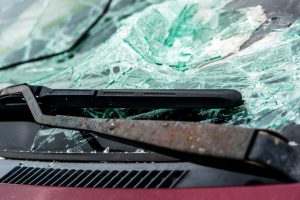 Injuries Sustained in Goleta Accident on Highway 101 near El Capitan State Beach Road

GOLETA, CA (February 22, 2021) — At least one person suffered injuries in a crash on Highway 101 near El Capitan State Beach Road in Goleta Friday morning.

The California Highway Patrol reported that there were at least three vehicles involved in the incident.

As per preliminary reports, a silver compact car ended up facing the wrong way in the No. 1 lane after it crashed at about 3:45 a.m. A person then got out of the car and was almost hit by a vehicle. Subsequently, two other vehicles collided into the silver compact car.

Officials confirmed that minor injuries were sustained in the crash. However, there was no word on whether the injured party/parties required hospitalization.

Meantime, southbound Highway 101 remained closed while crews worked to clear the roadway from the damaged vehicles and debris. All lanes reopened following the cleanup and emergency response.

When driving, it is crucial to follow all the rules to ensure your safety and the safety of other road users. Do a safety check on your vehicle before using it. When behind the wheel, do not multi-task. Buckle up for safety, stay alert, and keep your eyes on the road at all times for possible hazards.
---
When injured in a car accident, it is important to have a dependable and experienced attorney by your side. Let The Law Offices of Daniel Kim help you get your life back together and fight for the compensation you deserve. Our firm has won over two hundred million dollars for our clients in thousands of successful settlements. With an over 99 percent success rate, you can be sure you are in excellent hands. Call us today at (800) 895-7199 for your free consultation and to request a copy of the police report from your accident.