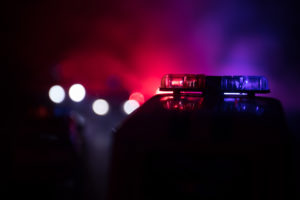 Three People Hurt in Beverly Hills Police Chase Crash on Wilshire Boulevard

BEVERLY HILLS, CA (April 8, 2021) — Three people suffered injuries in a police chase accident on Wilshire Boulevard at Doheny Drive Monday afternoon.

According to reports, a driver in a stolen vehicle led police on a pursuit around 4:40 p.m. However, the chase ended when the suspect's Toyota Corolla collided with a white sedan at the intersection.

As a result of the accident, a pedestrian and two people in the white car sustained minor injuries. Shortly after, paramedics arrived and transported the victims to a hospital. Meanwhile, the suspect engaged in an hours-long standoff with police as the suspect refused to exit the vehicle. After officers deployed tear gas, however, the suspect finally surrendered.

If anyone has more information on this accident, please contact Beverly Hills Police Department.

Car accidents typically happen when drivers fail to drive responsibly. Notice travelers around you and steer clear from any reckless drivers. Doing so can keep you from harm's way.
---
If you were injured in a serious negligent car accident, then you may be eligible for compensation. To learn more, call The Law Offices of Daniel Kim at (800) 895-7199. We provide quality legal support and care to victims of car accidents. We help individuals who've sustained catastrophic injuries or the loss of a loved one due to a reckless driver. Here, our priority will always be you. To acquire a copy of the police report from the accident, please feel free to notify us.