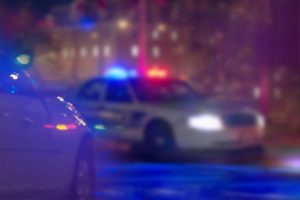 Brentwood Accident on San Vicente Boulevard Injures Three People

BRENTWOOD, CA (March 8, 2021) – Three people were injured in an accident early Thursday morning in the 11500 block of San Vicente Boulevard.

Around 1:30 a.m. on March 4, the Los Angeles Fire Department responded to the site near Wilshire Boulevard.

They said an SUV drove through a homeless encampment near Los Angeles National Veterans Park. The impact injured three people in the area.

Paramedics treated the patients at the scene. All of them declined transportation.

The driver of the SUV stayed at the scene and cooperated with authorities.

Department personnel used special equipment to remove the vehicle from the crash site. A video from the scene showed a massive hole in a steel fence near a row of tents where the SUV came to a rest.

It was unclear what caused the crash, but officials said it appears speed was a factor. An investigation is ongoing.

When you are driving, make sure to pay attention to your surroundings and obey designated speed limits. Avoid any kinds of distractions inside the car. Also, practice defensive driving and only drive when you are alert and sober.
---
If you have suffered injuries after an accident caused by negligence of another party, contact The Law Offices of Daniel Kim today. We aim to help victims get the compensation they deserve. We will work with you personally to better understand your situation. For a free consultation, please call us at (800) 895-7199. Our team can also help you get a copy of the police report from your or your loved one's accident. With a success rate of over 99%, you are in excellent hands.