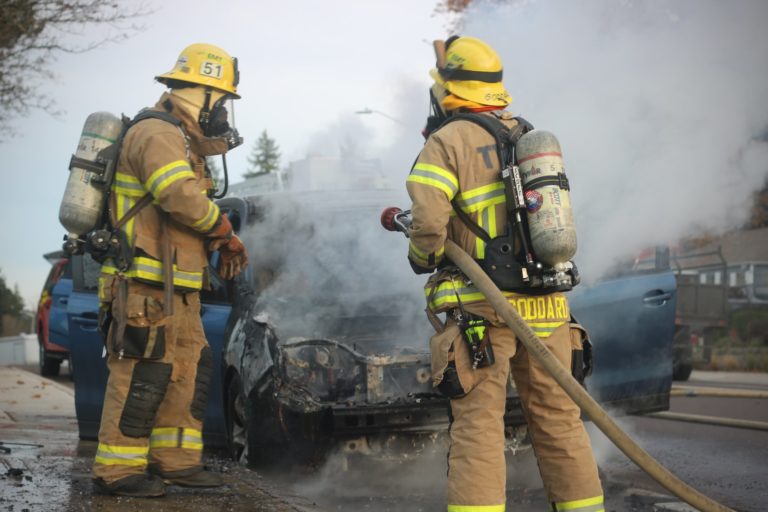 Stacy Brewer Hurt in Fiery Accident on Highway 36 near Highway 89

MILL CREEK, CA (July 27, 2022) — A 55-year-old man identified as Stacy Brewer of Los Molinas was hurt in a fiery crash on Friday, July 22.

According to reports, on Friday afternoon, Brewer drove his blue 2020 Dodge 3500 down the highway west of the Lassen National Park entrance on Highway 36. Then he quickly approached another car directly in front of him.

CHP said that Brewer traveled too fast and his breaks locked up. This forced his vehicle to spin and leave the highway until it hit a tree. After that, the Dodge continued rotating. It rolled over and crashed into another large tree where it came to a stop on its side.

The Dodge then quickly began to smoke and catch fire. Thankfully, other travelers stopped to give assistance. They broke the front windshield out and helped Brewer out of the Dodge.

The Dodge shortly thereafter became engulfed in flames. Fire crews from Lassen National Forest Service, Cal-Fire, and Mineral Fire rushed to the scene. They contained and put out the fire.

Brewer suffered minor injuries in the crash.

Authorities determined alcohol is not a factor in this incident.

When you are behind the wheel, make sure to drive below the speed limit and look out for other vehicles. Strictly follow traffic rules to keep yourself and others safe.
---
If you sustained injuries in a car accident, the time to file a personal injury case is now. A personal injury attorney from The Law Offices of Daniel Kim can help you get the financial compensation you deserve. We strive to help all accident victims get fair compensation for their pain and suffering. Our experienced team of attorneys can guide you through the process and fight for you when it's time to make your claim. Call us today at (800) 895-7199 for a free consultation.