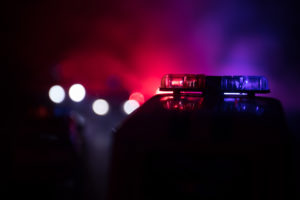 Stacey Paz Killed, Milton Pineda-Vaceres Injured in Carmel Pedestrian Accident

CARMEL, CA (May 17, 2021) — Stacey Paz died after being hit by a vehicle on Carmel Valley Road at Rio Road Friday night.

According to the California Highway Patrol, the incident occurred around 9:30 p.m. For unclear reasons, Paz and Milton Pineda-Vaceres became involved in an accident but escaped injury.

Following the crash, both drivers exited their respective vehicles. However, under cold and wet road conditions, an oncoming vehicle heading east on Carmel Valley Road struck one of their stopped cars from behind. Due to the force, the vehicle struck Paz and Pineda-Vaceres, pinning Paz underneath the car.

Tragically, Paz died at the scene and paramedics transported Pineda-Vaceres to Natividad Medical Center.

At this time, authorities have not confirmed the liabilities and cause of the accident. However, they have established that neither alcohol nor drugs played a role in the incident.

If anyone has additional information on this accident, please contact the CHP.
---
We would like to express our caring thoughts to the family and friends of Stacey Paz.
---
The Law Offices of Daniel Kim has been helping car accident victims since its inception. We have dedicated our time and effort to fight for justice. With a passion for the law, we work diligently to help families obtain compensation for their losses and damages. Begin protecting the quality of life for yourself and your family. Daniel specializes in pedestrian accidents, catastrophic injuries and wrongful death. It is not too late to file a claim. Call (800) 895-7199 for further assistance. We can also get you a copy of the police report from the accident.