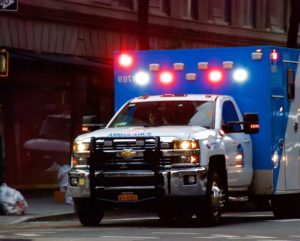 Several Hurt after Tesla Car Crash on East Coast Highway and Cameo Shores

CORONA DEL MAR, CA (December 21, 2021) — Several people suffered injuries in a Tesla car accident on East Coast Highway on Saturday, December 11.

According to Newport Beach Fire Department, officers responded to East Coast Highway and Cameo Shores at around 7:25 a.m. Reports said that a Tesla Model S crashed into the back of a passenger bus.

The fire department said that a total of 19 firefighters rushed to the crash site. They brought the first passenger off the scene in under four minutes.

The Newport Beach Fire Department described the collision as a multi-casualty incident. They said there were several injuries among those involved in the crash.

There were no reports on whether the driver of the Tesla used the Autopilot driver-assist system in the time before the impact.

First responders have not determined whether the bus was stationary or in motion when the crash occurred.

When you are driving, make sure to pay attention to your surroundings and look out for other vehicles. By driving cautiously, you can prevent dangerous accidents on the road. Strictly follow traffic rules to keep yourself and others safe.
---
If you or a loved one suffered injuries in a car accident due to the negligence of others, you can reach out to the Law Offices of Daniel Kim today. We aim to fight for car injury accident victims so that they will receive the rightful compensation for their pain and suffering. We are a top-rated personal injury law firm with a 99% success rate. Our team will strive to understand your unique needs and offer personalized, thoughtful service. While you focus on healing and recovery, we will handle the rest. You pay absolutely nothing unless we win your case. Contact us today at (800) 895-7199.