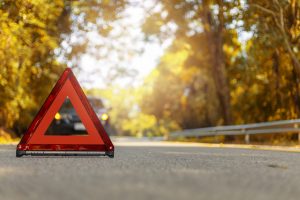 Sawyer McCanless, Angel Rocholazcano Hospitalized in Head-On Collision on Highway 101 near Salmon Creek
HUMBOLDT COUNTY, CA (March 2, 2021) — Sawyer McCanless and Angel Rocholazcano suffered injuries in a head-on accident on Highway 101 near Salmon Creek Monday morning.
According to a collision report, the two-vehicle crash occurred around 7:10 a.m. For unclear reasons, 21-year-old McCanless allowed his northbound 2016 Hyundai Elantra to veer into the southbound lane. Subsequently, the Hyundai collided with a southbound 2002 GMC Yukon, driven by 34-year-old Rocholazcano.
As a result, both cars came to a rest, blocking the north and southbound lanes.
Soon after, paramedics responded and shuttled both Fortuna residents to St. Joseph Hospital with major injuries.
At this time, the crash requires further investigation from the California Highway Patrol. However, officers have factored out DUI as a possible source.
The roads can be extremely unsafe but driving responsibly allows you a better chance at safety. Pay attention to other travelers and stay in your lane. An accident can happen to anyone, at any time. However, bearing in mind the possibilities encourages safer roads.
---
Have you been injured in a car accident caused by a reckless driver? Let a number one rated personal injury attorney fight for you. The Law Offices of Daniel Kim has won more than two hundred million dollars for clients in thousands of successful settlements. We specialize in wrongful death and personal injury cases. So if you have been hospitalized with catastrophic injuries, then know that you have options. Call (800) 895-7199 to schedule a free consultation with Daniel. You can also request a copy of the police report from the accident.