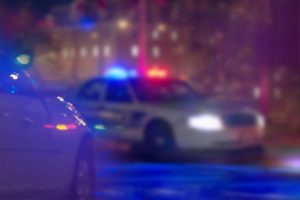 Police Arrest Rosendo Aguilar after Crashing into Crowd of People in Watsonville Causing Injuries

WATSONVILLE, CA (July 7, 2021) – Police arrested Rosendo Aguilar for felony hit-and-run and DUI after crashing into the crowd of people in Watsonville Sunday evening.

Around 9:15 p.m. on July 4, Watsonville fire crews responded to a small brush fire in a vacant lot on Miles Lane. They had the fire nearly contained when a pickup truck drove past the scene and hit multiple cars and bystanders.

The vehicle first crashed into a firefighter command vehicle, then tried to reverse out of the area but crashed with parked vehicles, the firefighter and a bystander.

One of the pedestrians struck refused transportation to the hospital. The other pedestrian was sent to a local hospital with unspecified injuries.

Paramedics took the firefighter to Natividad Trauma Center in Salinas.

Shortly after the truck struck the pedestrians, onlookers stopped the 28-year-old Salinas driver from causing further disarray, removing him from the truck. The driver scuffled with bystanders as they detained him and waited for police to arrive.

Police arrested Aguilar for DUI and felony hit-and-run. Further investigation is underway.

For everyone's safety on the road, never drive under the influence. In addition, avoid any distraction while driving. Do not risk your safety by impairing thinking, reasoning, and muscle coordination.
---
If you have sustained injuries caused by a drunken driver, reach out to The Law Offices of Daniel Kim. As our client, you get personalized, one-on-one legal service. We will personally work with police reports, insurance claims, medical bills, and much more. So focus on healing and recovery while we handle the rest. Call us at (800) 895-7199 for a free consultation with a top-rated car accident injury attorney. If you need a copy of the police report, our team can also help you get one. Above all, our team is here for you.