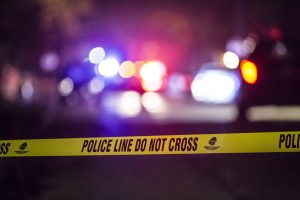 Rosa Rivas Involved in Pedestrian Accident on Highway 101 Near Arroyo Quemada Lane

GOLETA, CA (February 2, 2021) — Rosa Rivas, involved in a pedestrian accident on Highway 101 near Arroyo Quemada Lane, is working with investigators on how Wednesday's crash occurred.

According to the California Highway Patrol, the pedestrian accident happened around 2:45 p.m.

For unknown reasons, a woman believed to be 35 years old entered the southbound traffic lane after standing next to her vehicle. From there, multiple oncoming cars took evasive action. However, a 2015 Freightliner tractor-trailer in the No. 2 lane was unable to stop in time.

As a result, 52-year-old Rivas, driving the big rig, struck the woman.

Soon after, firefighters and deputies responded to the scene and closed the southbound lanes. Paramedics followed shortly after and treated the unidentified pedestrian before bringing her to Santa Barbara Cottage Hospital.

However, since the cause of the accident demands further investigation, anyone with information should contact CHP at 805-967-1234.

Although many accidents happen on busy roads, you can prevent them. Whether you are a driver or a pedestrian, be more vigilant of your surroundings and never assume an accident will not happen to you. Keep these tips in mind when on the road.
---
Many pedestrian accidents occur in California. However, many crash victims are never aware of their options to work with a personal injury attorney to win back what they have lost. Do not miss this opportunity to speak to The Law Offices of Daniel Kim. We are a personal injury law firm that has won over 200 million dollars for clients in many successful settlements. Call (800) 895-7199 to schedule a free consultation. You can also obtain a copy of the police report from your accident.