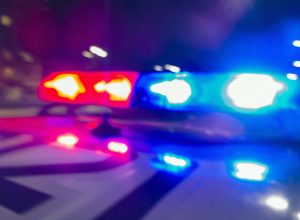 69-Year-Old Man Dies after Struck by Hit-and-Run Driver near Reedley

FRESNO COUNTY, CA (January 4, 2022) – Robert Holguin was killed in a hit-and-run crash near Reedley Monday evening.

The fatal crash happened around 7:00 p.m. on January 3, near the intersection of Alta Avenue and Manning Avenue. According to CHP reports, someone called 9-1-1 after they spotted Holguin lying next of his bike in the roadway.

Responding officers performed CPR on Holguin, but he later died at the scene.

Holguin was a 69-year-old Reedley resident, according to the Fresno County Coroner's Office.

During a preliminary investigation, officers determined that Holguin had been riding his bike on the right shoulder of the road and was staying out of the way of traffic. For unknown reasons, a truck reportedly swerved onto the shoulder and hit the back tire of the bike, causing Holguin to be thrown off onto the road.

After the crash, the driver of the truck fled the scene without rendering aid.

Officers believe the truck should have minor damage to the front right grill. They asked anyone with information to call the California Highway Patrol.
---
We express our heartfelt condolences to the family and friends of Robert Holguin.
---
Seek immediate legal guidance from The Law Offices of Daniel Kim if you have lost a loved one in a hit-and-run crash. We house excellent litigators who will work with you through every stage of the legal process. Our main goal is to help you obtain both justice and maximum compensation you deserve. Losing a family member in a car accident is never easy. While you cope with grief, we will handle the rest. Call (800) 895-7199 to schedule a free consultation. In addition, you can also request a copy of the police report from the accident. Above all, our team is here for you every step of the way.