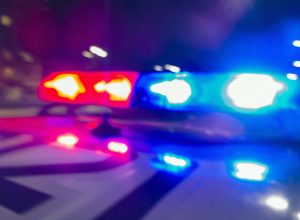 Hit-and-Run Driver Wanted after Crash on Highway 118 in Simi Valley

SIMI VALLEY, CA (May 19, 2021) – Police are now looking at the road rage that led to a hit-and-run crash on Highway 118 on May 13.

According to the California Highway Patrol, the collision happened at Erringer Road around 7:20 AM.

Based on a report, two vehicles were speeding eastbound on Cochran Street and onto the highway prior to the crash. For unknown reasons, one of the cars, a gray Ford Focus crashed in the lanes. Subsequently, the second car fled the scene. Officials described it as a blue compact car.

As a result, emergency crews recorded major injuries sustained by the occupant of the Ford.

At this point, officials are still looking for the suspect vehicle. In addition, an investigation into this hit-and-run crash on Highway 118 is ongoing. Also, officers ask anyone with information to call CHP Officer Herzer at (805) 553-0800.

Never leave a scene after a road crash. Also, call 911 and the police and stay at the scene. However, follow road regulations to remain safe when you are driving.
---
Were you hurt in a hit-and-run crash? We encourage you to seek help from a personal injury lawyer to help you with your recovery expenses. You can call The Law Offices of Daniel Kim for assistance in filing a case against the party responsible for the incident. Daniel works hard to ensure that victims of personal injury accidents receive the compensation they rightfully deserve. Each of our clients receives personal legal advice tailored to his or her specific case. Call us at (800) 895-7199 to schedule your FREE consultation today. You can also request a copy of the police report here. With a success rate of over 99%, you can trust your lawsuit with our team.